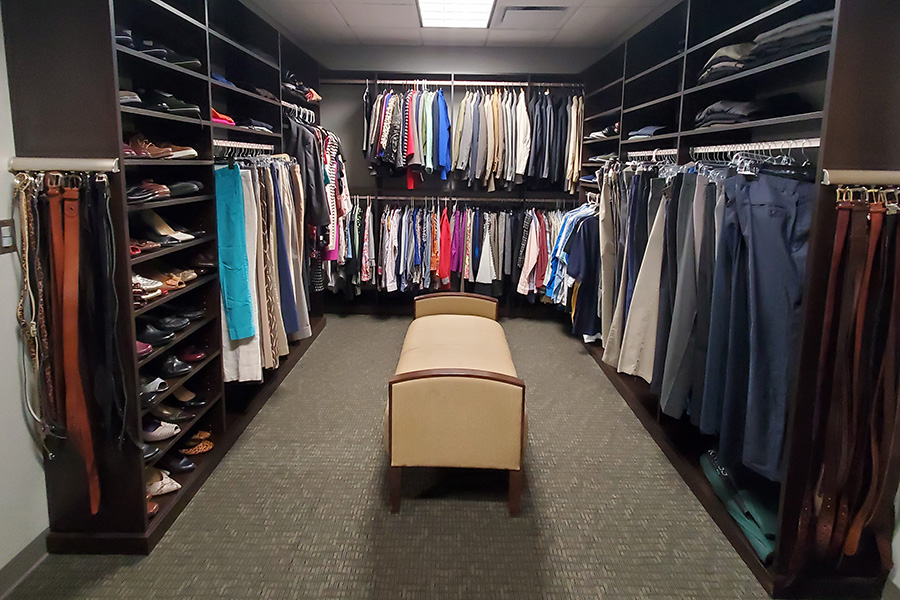 The ProfessioNole Clothing Closet, coordinated by the Florida State University Career Center, is launching its Spring Cleaning with Meaning Clothing Drive.
The clothing drive runs through March 31 and is an opportunity for the Career Center to spread awareness of the professional clothing closet.
The ProfessioNole Clothing Closet provides FSU students with business professional clothing for interviews, career fairs, internships, and more. A much-needed service, the ProfessioNole Clothing Closet is 100 percent supported by monetary donations and in-kind donated clothing.
Last semester, the Career Center saw over 750 students in the ProfessioNole Clothing Closet seeking items to help them with their professional goals.
---
Items of greatest need include:
Women's suits, blazers, dress slacks, skirts, dresses, blouses – biggest need in smaller sizes
Men's suits, blazers, dress pants, and shirts – biggest need in smaller sizes
"Like new" dress shoes of any size (men's or women's)
Accessories that include ties, belts (men's or women's)
---
Clothing should be considered business professional to elevated business casual and in current fashion. Clothing donations should be clean with clearly labeled sizes and not damaged. Items deemed inappropriate for the ProfessioNole Clothing Closet will be donated to a local charity.
Monetary donations also can be made to the ProfessioNole Clothing Closet's Foundation Account (F09092), which is used to purchase items for the closet. There are also items available to buy directly on the ProfessioNole Clothing Closet's Amazon Wishlist.
Donations are accepted 8 a.m. – 5 p.m. Monday through Friday, except for holidays. To donate, contact Heather Lazar at heather.lazar@fsu.edu or (850) 644-6493 to schedule a curbside drop-off at the Career Center. For more information, visit career.fsu.edu