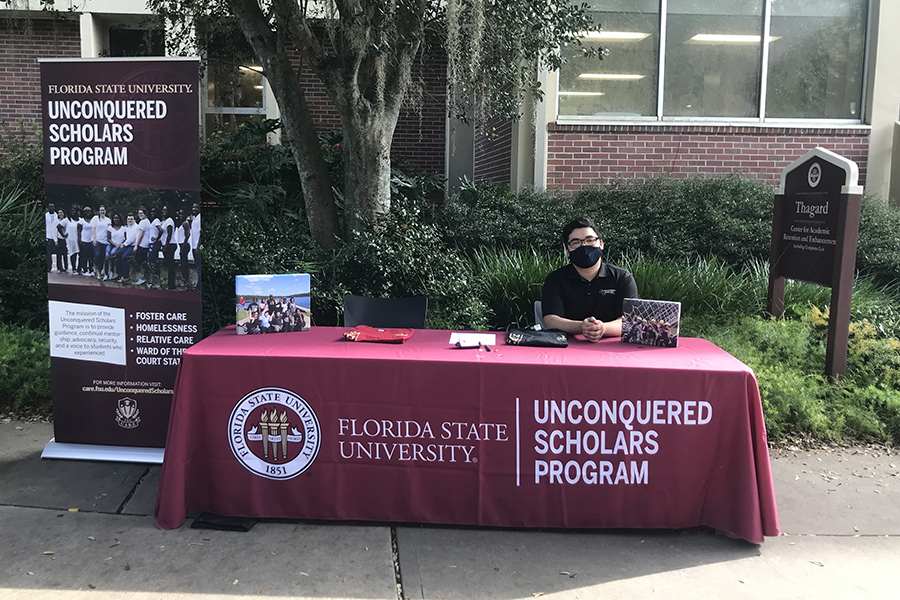 Brendan Gonzalez finds himself reflecting on how far he has come.
He will graduate this week with a B.S. in hospitality management from Florida State University's world-renowned Dedman College of Hospitality and will start work in July in a leadership-development program for Marriott International.
"I never thought I'd make it this far," he said.
He credits the boost he got from FSU's Unconquered Scholars Program, which this year celebrates its 10th anniversary. The program provides specialized services and a foundation of support and inspiration for students who experienced homelessness, foster care or care from relatives or who have been wards of the state.
The program also celebrates achievement – boasting an 85% four-year graduation rate. Only 3% of former foster youth earn a college degree, according to the National Foster Youth Institute.
"Unconquered means a lot to me," Gonzalez said. "It's the support – the moral support, especially, and the family atmosphere that Unconquered provides – that helped me through these past four years."
Gonzalez spent much of his childhood in the care of grandparents who immigrated from Ecuador and spoke no English. Because he spoke little Spanish, he found communication and life without his parents difficult, which affected his grades and his experiences in school.
At FSU, Gonzalez flourished as an Unconquered Scholar. He said he received support when he needed it. He also provided support for fellow students when he saw a need, including this year as president of the program's student advisory board.
Gonzalez emphasized such outreach in April when he spoke during a banquet that celebrated the program's decade of service and success stories.
"In recognizing the accomplishments we have made so far, we want to also acknowledge the thousands of children who are still persevering through situations like ones we grew up in. We have the opportunity to instill in them the belief that they can overcome hardships, reach their potential and pursue higher education."

— Brendan Gonzalez
"In recognizing the accomplishments we have made so far," he said in his speech, "we want to also acknowledge the thousands of children who are still persevering through situations like ones we grew up in. We have the opportunity to instill in them the belief that they can overcome hardships, reach their potential and pursue higher education."
Just as Gonzalez did.
Unconquered Scholars, a program in FSU's Center for Academic Retention and Enhancement, or CARE, aims to give students who qualify for the program guidance, mentorship, advocacy, security and a place to go when they need a lift.
Examples include academic workshops, tutoring services, volunteer opportunities, one-on-one advising, college-life coaching and financial aid assistance and advocacy.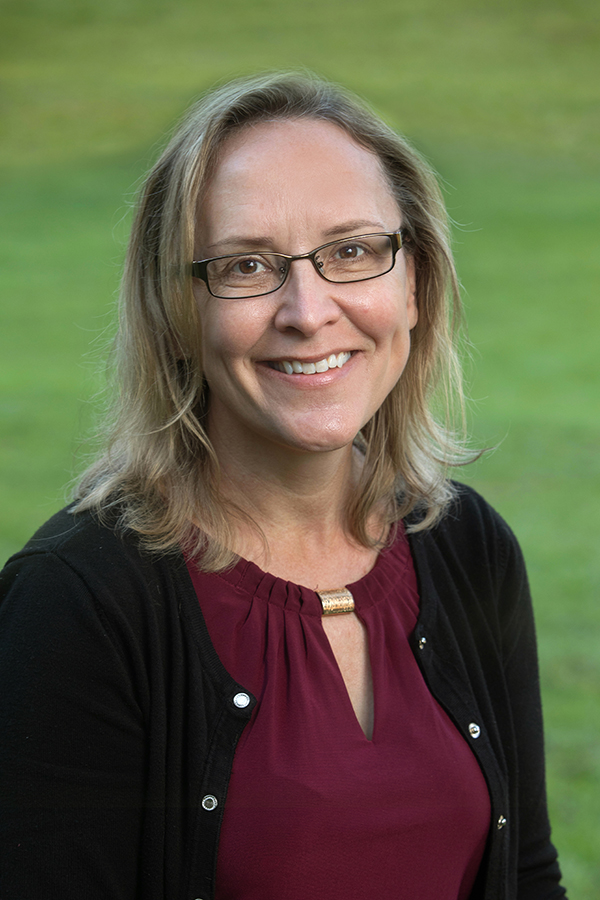 Students also get access to a seven-week high school-to-college transition program through CARE, which champions and supports students with traditionally underrepresented identities. Many Unconquered Scholars get admitted into the university through that transition program.
Also, Unconquered staff members and cohorts provide a voice that, according to program leaders, helps to ensure students' academic success and more.
"Ultimately, a primary objective for me is to prepare the students for life after graduation," said Lisa Jackson, senior program director for academic support and engagement at CARE and for Unconquered Scholars. "Obviously, we want them to get a degree and build community while they're here, but because many of these students don't have a forever family when they leave, they need to be uniquely prepared to live independently after college."
Inspiration from a statue
Unconquered Scholars rose from the curiosity and vision of FSU faculty member Pam MacDill, who retired in 2020. As BSW program director at FSU's College of Social Work in 2012, she found herself wondering where students who came from foster homes lived when residence halls closed during academic breaks.
That inspired the first cohort of 20 students in the fall of 2012. The name of the program came shortly thereafter, after MacDill walked past the Unconquered statue outside Doak Campbell Stadium and reflected on its message about a people – in this case the Seminole people – who long persevered amid adversity.
Members of the program committee agreed that their students indeed epitomized Unconquered Scholars, who this academic year numbered about 125.
"I just love what this program does," said Andres Felipe Gil Arana, a rising junior pre-med major who's co-vice president of the Scholars' student advisory board. "Unconquered Scholars is not only a program for you to unwind from the world that surrounds you, but it's also a program to connect with the world that you're presented with."
He added: "It's not like, 'OK, I've lived these experiences, so I am predisposed to live this life.' It's rather changing that mindset: 'I've lived these experiences. How can I reflect on this and get better and be successful at whatever I do?'"
Caitlin Cates, the Unconquered Scholars' program coordinator, said the program helps students "open up to others in a way they hadn't before, with the growth they show from one semester to the next and the development skills that lead them toward independence and life after graduation."
Informed by students for students
Driven by student feedback, the program continues to evolve.
For example, many students find FSU's Family Weekend particularly lonely and painful. So, with the help of funding from donors, the student advisory board inspired the idea of an annual Family Weekend trip to an Orlando-area theme park.
Also, Scholars recently enjoyed kayaking and tie-dye T-shirt making at the Florida State University Rez Lakefront Park, or The Rez.
"Everything's structured toward what the students need," Gil Arana said.
Gil Arana came to the U.S. from Colombia at age 17. With the blessing of his mother, who previously had traveled to and stayed with him in the U.S., he arrived alone in search of better opportunities and a brighter future. He spent his senior year of high school in Hialeah, where he sometimes lived with relatives and otherwise where he could.
He qualified for Unconquered Scholars as a homeless youth. Assistance from CARE and Unconquered Scholars came swiftly and steadily, he said. That included – with the help of Jackson, the senior program director – a place to live on campus during the summer of 2020 when he said he didn't have anywhere to go.
Gil Arana also shared a time when he applied for a research position but had no friends or family members who could serve as references. Cates, the program coordinator, wrote him a letter of recommendation, he said.
"All the students have my cell phone number," Cates said, "and they're welcome to reach out to me and chat about whatever they've got going on, whenever that is."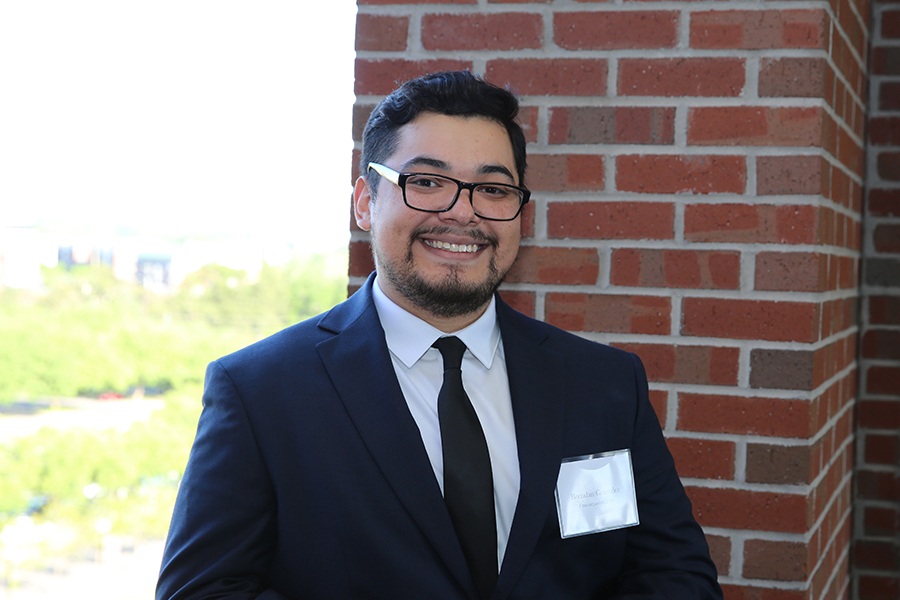 'One step at a time'
Scholars find special refuge and support in "The Suite," a large room within CARE that features sofas, computers, a food pantry and a dining room table. It's a place to eat, study, relax or vent. And it's for Unconquered Scholars only.
Gonzalez recalled a time last year when he had projects due and was struggling in classes. Years before, high school classmates in Port St. Lucie had told him he'd never get a college education.
Then he turned to The Suite.
"I was getting it off my chest, and they all told me it was going to be OK, one step at a time," Gonzalez said. "And, yep, my week got better."
Unconquered Scholars emphasize the importance of empathy and understanding among students of similar backgrounds. Many emerged as the first in their families to go to college. Many also come from low-income households – sometimes one-person households – that yielded low expectations and even lower confidence.
They've thereby created bonds and lasting friendships.
Consider Stevenson Guerrier, an Unconquered Scholar who died in early 2022. FSU remembers him as "a natural leader and a gifted and kind soul who dedicated his life to improving the lives of others," and his death inspired the Stevenson Guerrier Scholarship for Unconquered Scholars.
Jackson attended his funeral in Miami and found herself in familiar company.
"Students from the program came from all over the country" to remember Guerrier, she said. "They were still that close years after they had left FSU to say goodbye to basically their brother."
Gonzalez can relate. After presiding over his final advisory board meeting last week, he said, "I feel like I've gained a college family."