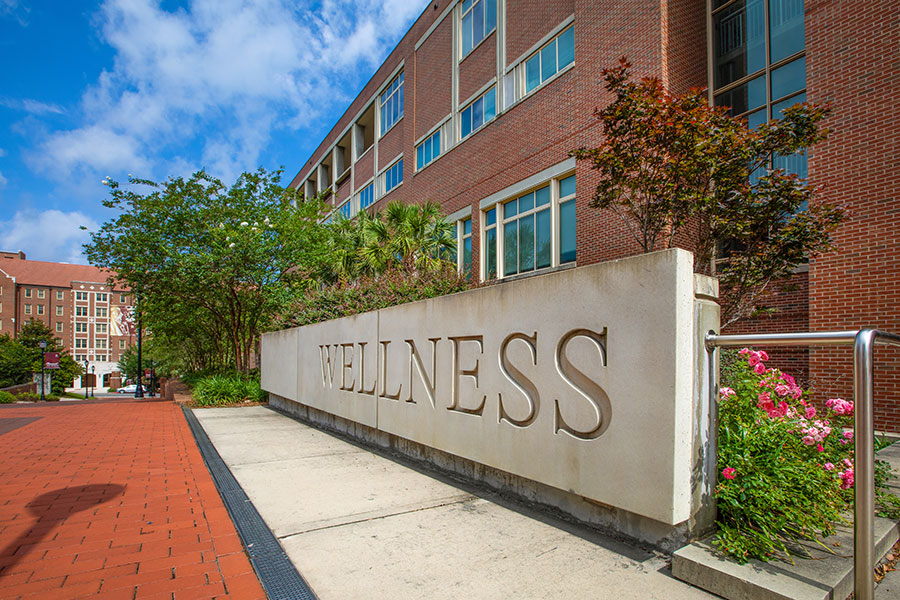 The Division of Student Affairs at Florida State University is getting ready to host its second annual Live Well Day, an event designed to promote and educate students on the benefits of a holistic approach to health and wellness.
Live Well Day will feature a variety of interactive activities where students can engage and learn about the nine dimensions of wellness: environmental, intellectual, occupational, financial, social, emotional, creative, physical and spiritual.
A wellness passport will be issued to students as they walk through the event to encourage them to explore every dimension. The first 150 students to complete their wellness passport will get a Live Well T-shirt.
The event will take place from 11 a.m. to 1 p.m. Wednesday, March 9, at Landis Green.
"Live Well Day is an opportunity for FSU to celebrate wellness while educating our community on our distinct holistic approach," said Angela Chong, associate vice president for Student Affairs and dean of students. "We believe that health and well-being is foundational to an education and we strive to create an environment that enables our students to flourish while in college and beyond."
The event is supported by the Office of the Vice President for Student Affairs, Center for Health Advocacy & Wellness, Seminole Dining, Campus Recreation, Counseling & Psychological Services, Sustainable Campus, Career Center, Askew Student Life Center, Center for Leadership and Social Change, Department of Student Support & Transitions, Unconquered by Debt, Interfaith Council, Healthy Noles, Lift, RENEW, Tallahassee Memorial Animal Therapy, Truist, Wells Fargo and Tally Kombucha.