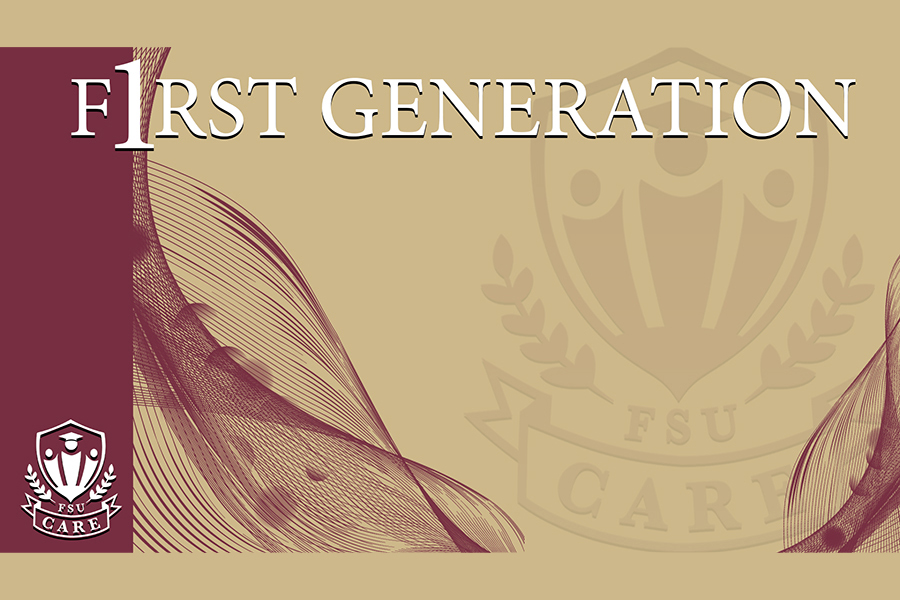 Four Florida State University faculty members who are the first in their families to attend college provided words of wisdom and encouragement for first-generation students during a virtual panel discussion Thursday evening. 
The discussion, sponsored by the Center for Academic Retention and Enhancement and the Center for the Advancement of Teaching, was part of FSU's FGEN Week, in which the university spotlights and celebrates the success of first-generation college students. 
While each speaker offered their own inspirational and often humorous version of their journey through academia, each shared a common thread of encouragement. 
Dawn Betts–Green, an adjunct professor in the College of Communication and Information, said first-generation college students likely have a lot more questions than fellow students but can be more reluctant to ask. 
"I know you've heard it before but there really are no dumb questions, so find your dumb-question friend," said, Betts-Green. "Professors want you to ask them questions but a lot of the time you don't want to. So, find that friend you feel comfortable asking those questions."
The practical challenges of not being raised around those who attended college comprised much of the conversation. That knowledge deficit can echo from the application process and for years after. 
Yaineli Valdes, teaching faculty in the Department of Mathematics, said that what some people consider the basics of being a college student, may not be that obvious for first-generation students. Shame and embarrassment can keep them from asking for help, she said.  
"There is no one to remind us about application deadlines, to inform us of resources like free tutoring, free counseling and faculty hours," she said. "What led me to the career I am in now was a community effort here at FSU. Apart from the wonderful math advisers, it was my peers, fellow students in my classes who knew these things and they were happy to share with me."
Valdes added, "It's important to understand that no one is judging you. I realized that no one was judging me as harshly as I was judging myself." 
Professor of Psychology Diana Williams, who grew up in Brooklyn, New York, agreed with Valdes and said there is power in embracing what you don't know and simply acknowledging it to yourself and your professors. 
"Not everybody else always knows what's going on," she said. "You can step up and help everybody in the room if you ask the question."
Williams said universities are unique environments that require knowledge sets not found anywhere else.
"Academia and universities are weird places," she laughed. "Why would you know some of these things?" 
Billy Close, assistant professor and director of Service Learning and Mentoring in the College of Criminology & Criminal Justice, offered words of encouragement and inspiration, saying that first-generation college students owed a thanks to family who came before them.
"You're only first generation because earlier generations didn't have resources or had laws preventing them or had other obstacles that prevented them," he said. "These are aspirations from previous generations."
For more information visit, https://care.fsu.edu/.