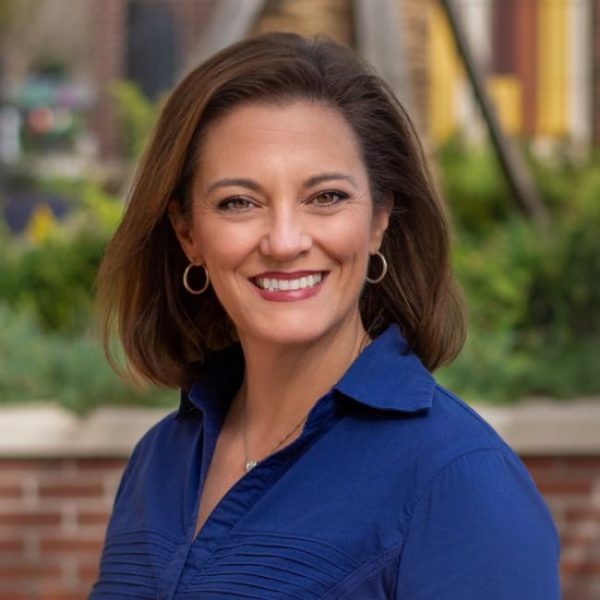 In a typical year, students at Florida State University's Dedman School of Hospitality would have countless occasions to network face-to-face with industry leaders.
Through presentations, lunches and in-class meetings, Dedman students enjoy frequent opportunities to forge connections with executives from companies such as Hyatt, Legoland Theme Parks and Marriott. These interactions can prove invaluable as students begin their careers in an industry defined in large part by direct human contact.
For Associate Professor Nathan Line and the J. Willard Marriott Sr. Professor in Hospitality Lydia Hanks, pivoting students from face-to-face meetings with CEOs, vice presidents and managers to the virtual realm meant working to maintain the crucial connection between Dedman and industry leaders.  
"So much of what we do at Dedman and so much of what we are known for is industry engagement," Line said. "In this time of remote teaching we want students to know just because they aren't on campus doesn't mean the industry isn't thinking about them and isn't looking forward to coming back and hiring them."
In the updated format, Line and Hanks interview speakers and record the conversations for their respective classes and then make recordings available to students. While they said it has its limitations, the format is proving to be a flexible tool in ensuring the bond between industry and students stays strong. 
One such benefit is that the remote environment has allowed the school to attract more speakers, said Hanks.  
"In a face-to-face environment, I can only devote a certain number of class periods to guest speakers, as I still need to cover class content during the semester," she said.   "Now, we are not limited to the number of speakers we have in any given semester." 
The interviews are shared via Dedman social media pages and available across the school, Hanks added. 
Line noted that he typically attracts about five speakers to his hospitality marketing class per semester, a number he expects to double this fall.  
Both Line and Hanks said they work to ensure interviews contain practical, actionable information for students looking to follow up on potential opportunities.
"I am sure to ask about what opportunities the guest speakers have available and, for the students watching the video who are interested in their company, what's the best way to pursue that," Line said.
While pointing to industry upheaval caused by 9/11 and the 2008 recession, Line said the hospitality and tourism industry is durable and has proven it will bounce back, along with the face-to-face connections that define the industry.
"Humans are social creatures," he said. "That's in our DNA and it's not going to change."
For more information about the Dedman School of Hospitality, visit dedman.fsu.edu.