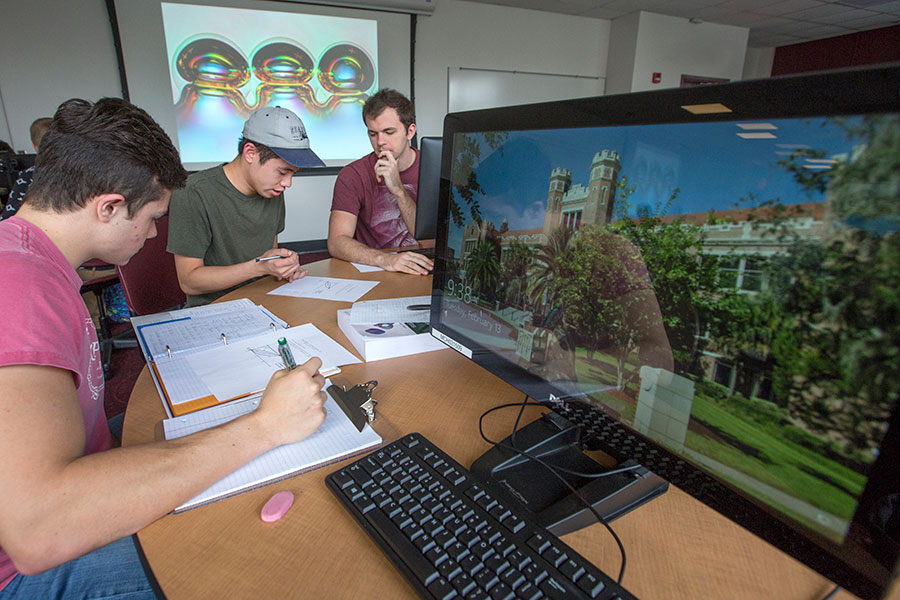 Florida State University has rolled out a new mentoring program for incoming freshmen who are beginning their collegiate careers a bit differently than in past summers.
Last month, about 2,200 incoming freshmen started taking their first-ever college classes during FSU's Summer C session, but due to the COVID-19 pandemic, all classes are being taught remotely through the remainder of the summer.
FSU's new Nole2Nole Peer Mentor Program is a peer mentorship opportunity created to help new students feel like a part of the FSU community, even though they're not on campus.
"We recognize that connecting with FSU peers may be more difficult than normal right now," said Joe O'Shea, assistant provost and dean of Undergraduate Studies. "We want to ensure our newest students have access to their fellow students who have experience learning in the remote environment."
The Nole2Nole program is a special opportunity to connect with students and to share their love and passion for FSU, said Assistant Director of Retention Danielle Lewis.
"This is uncharted territory, and I am so glad that we have such an amazing program to provide some structure and help for our new students," Lewis said. "I really feel like this is helping them form a community from the comfort and safety of their home."
Through Nole2Nole, first-year students are matched with one of 150 upperclassmen who are serving as "peer guides" this summer. Freshmen were surveyed and divided into groups of about 10-12 students based on similar interests.
"The Nole2Nole program is a great way for students to develop a connection to FSU in their first semester, even if they cannot physically be here," said Calista Flores, a Nole2Nole peer guide. "I've gotten to speak to a few students already and they all expressed how excited they are to get to meet other FSU students through this program so that they can still take advantage of the college experience as much as possible."
Each week, freshmen can connect with their Nole2Nole guide and the group of students with whom they've been matched.
Nole2Nole guides serve as an extra resource for students, helping them connect with many of the resources that now have a virtual and easily accessible space. Guides are a source for information and resources that will help first-year students make a smooth transition to college. Nole2Nole guides encourage new students to check out virtual events happening around "campus," as well as facilitate peer-to-peer outreach.
"Being an out-of-state student, I know how it felt to arrive at Florida State knowing absolutely no one," said Tessa Lochetto, a Nole2Nole guide. "My goal is to make the students feel both supported and excited about the new chapter in their life, even though it is remote."