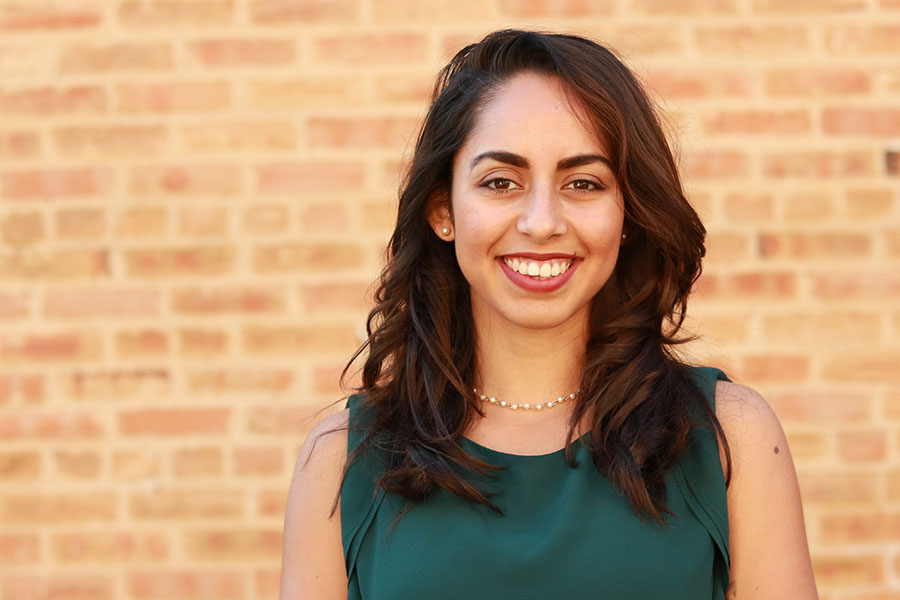 A Florida State University undergraduate student has been selected to participate in the 2018 Future Founders cohort, a nonprofit fellowship that empowers the development of top student entrepreneurs across the country.
Hannah King, a junior majoring in international affairs with a minor in social and commercial entrepreneurship and founder of Woven Futures, will participate in a yearlong program geared toward the advancement of millennial entrepreneurs and their businesses through retreats, mentorship, volunteer opportunities and a connected network of fellow student entrepreneurs.
"Hannah's selection as a Future Founders fellow really helps elevate the presence and national recognition of the Jim Moran School of Entrepreneurship," said Wendy Plant, director of the Center for Student Engagement at the Jim Moran School of Entrepreneurship. "This is a very well-respected program and having a student accepted for it brings a new level of prestige to FSU, beyond Tallahassee and the state of Florida."
Founded by King in 2016, Woven Futures is a platform that ethically promotes the trading of globally sourced and handmade artisan crafts in partnership with local women in Guatemala in order to support their economic endeavors. All items use organic cotton and dyes and are woven or embroidered by hand. Sales help indigenous women in Guatemala become self-sustainable.
In the summer of her freshman year, King interned in her home country, Guatemala. During a visit to the local artisan market and an encounter with one of the vendors, she was inspired to found the company that would eventually become Woven Futures.
"Even though I had already bought some items, Sebastiana, the artisan vendor, kept offering discounts and begging me to buy more," King said. "It was then that I realized just how dire the situation for her and many others was. For indigenous artisans in Guatemala, going without a sale for the day often means going without a meal for them and their families. I didn't know how, but I knew I had to do something to help my people."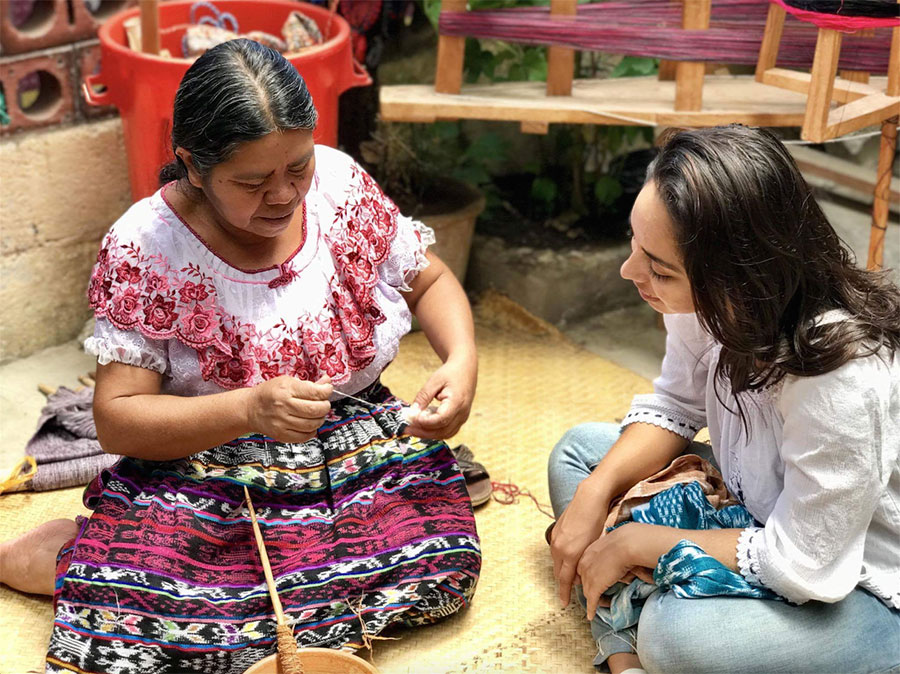 King is no stranger to student success at Florida State. As the first-place winner of the 2016-2017 InNOLEvation Challenge, she developed the prototypal stage of Woven Futures, originally named Mayan Traditions. King also won the inaugural Turkey Tank competition against the University of Florida, in partnership with FSU senior Geranise Dorce, for developing a program called Read to Rise designed to increase literacy rates in Léogâne, Haiti. Recently, she graduated from the Domi Station Get Started program as one of two selected student entrepreneurs.
"Hannah has been such a pleasure to work with because she brings in new ideas and initiatives that she has found through her own research and doesn't wait for me to do the work for her," Plant said. "She is very dedicated and sincere about using her talents to help others who are less fortunate."
King began the yearlong program 2018 Future Founders this month. She will participate alongside 16 other student entrepreneurs.
"The Future Founders Fellowship is really great because they pair you up with a mentor to work on your personal and business goals throughout the year," King said. "You also meet with the cohort monthly and attend conferences every semester. I hope to become more well-versed in business, gain more partnerships and grow my company through this fellowship all the while becoming more immersed within the entrepreneurship community."
Over the past year, recipients of the Future Founders fellowship created 44 full-time jobs and 93 part-time jobs and generated $3.4 million in revenue.