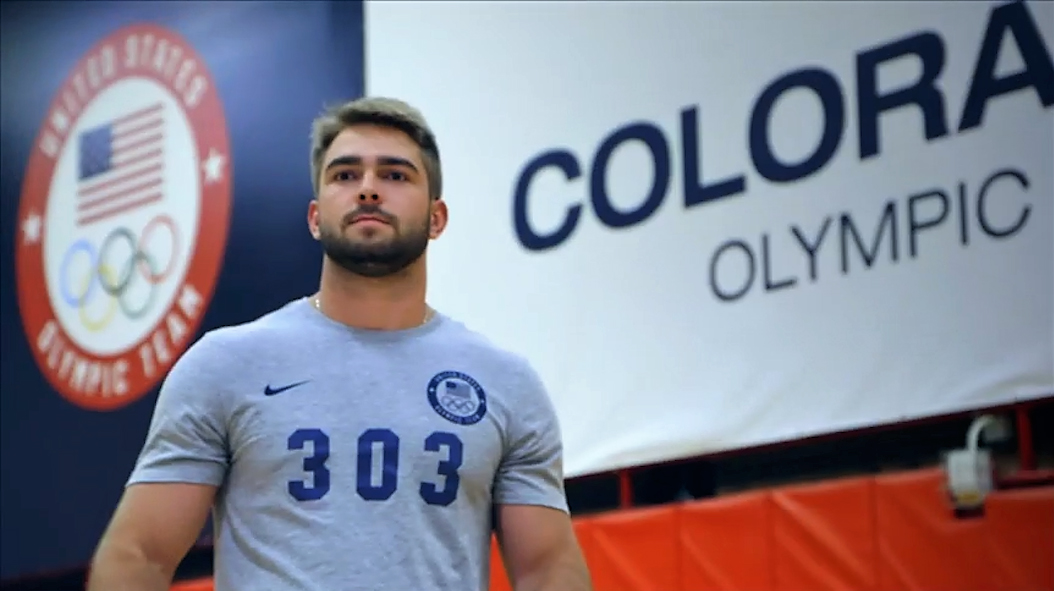 UPDATE: Jan. 16, 2018 — When USA Bobsled and Skeleton announced its team this week for the 2018 Winter Olympics, Josh Williamson's name was not on the 12-man list, but he will continue training in the U.S. Olympic bobsled program.
Since our story in last fall, Williamson has won two gold medals as part of a four-man bobsled team that competed in British Columbia and Calgary. He is training now as a push athlete, but his coaches are grooming him to become a bobsled driver in the future.
Next month, Team USA will send three sleds to PyeongChang, South Korea, to compete in two-and-four-man races.
Oct. 5, 2017: 
Florida State University business management student Josh Williamson is a miracle in the making.
The Florida-born-and-bred athlete from Lake Mary never played any ice sports growing up, much less even tried, yet he's a contender for a spot on the USA Bobsled Team at the Winter Olympics next February.
"This all happened way faster than I expected," Williamson said with a laugh.
The past two months have been a bit of a blur for Williamson. His unexpected Olympic success has put him, literally and figuratively, on a fast track that's changing the trajectory of his life.
Over the summer, Williamson beat out 3,000 athletes in a nationwide competition to go to an Olympic team camp. He earned that opportunity by winning a first-of-its-kind reality TV show, which is reshaping the way USA Olympians are selected.
Now, Williamson is rocketing to the elite levels of American bobsledding, even more remarkable considering he underwent shoulder surgery last January.
This month, he's training with the nation's best bobsledders at the Olympic Center in Lake Placid, New York — site of the 1980 Winter Olympics and USA Hockey's stunning gold-medal win over the Soviet Union, an upset known as "The Miracle on Ice."
Williamson is pursuing his own miracle on ice as he develops the necessary skills of a bobsledding "push athlete," a powerful sprinter who can launch a bobsled, jump in and hurtle down an icy, mile-long track at more than 90 mph.
Williamson said it all feels a little surreal.
"I'm really excited because I didn't expect any of this to happen," Williamson said. "Everything else is out of my hands. I'm just trying to keep the ball rolling by keeping expectations low. The more I've done that, the more success I've had."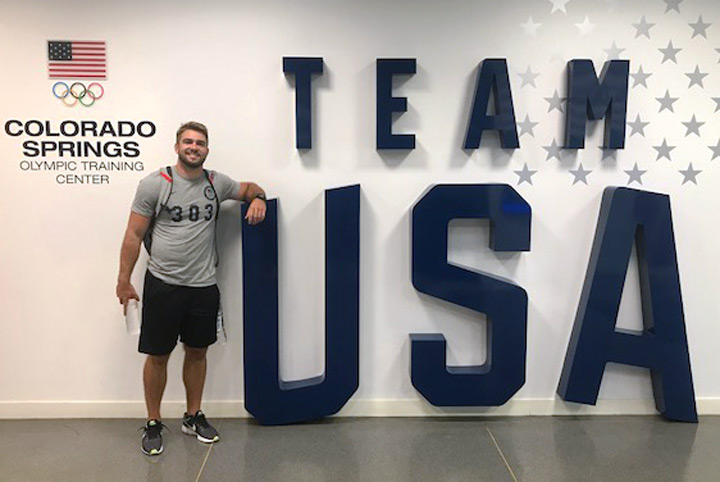 The FSU junior played lacrosse at Seminole High School in Sanford, Florida. He has always been a quick, powerful athlete — 6 feet 2 inches and 220 pounds — who loved hitting the weights. He followed other weightlifters on Instagram and realized several were members of the USA Bobsled Team. That prompted him to research the sport and his findings set into motion a serendipitous series of events.
He started training with a renowned strength coach who's worked with military Special Forces, as well as men and women on the USA Bobsled teams.
Then Williamson learned about an NBC reality TV show called "Scouting Camp: The Next Olympic Hopeful." The show was a competition designed to identify Olympic-caliber athletes in bobsled, skeleton, rugby and track-cycling, who could succeed with good coaching.
Thousands of men and women across the country tried out for the show. Williamson and 90 others made the cut and headed to the Olympic Training Center in Colorado Springs in July.
He crushed his events. Williamson won the TV-show competition, which included tests specifically designed for bobsled athletes, such as a 45-meter sprint and a shot toss. In fact, his shot toss was the longest throw of the year by any athlete at any Olympic tryout nationwide.
"You get a 16-pound shotput and you throw it underhand," Williamson said. "I'd never done that move before and I threw it 17.8 meters, which was close to the program's record. That event kind of separated me in the competition."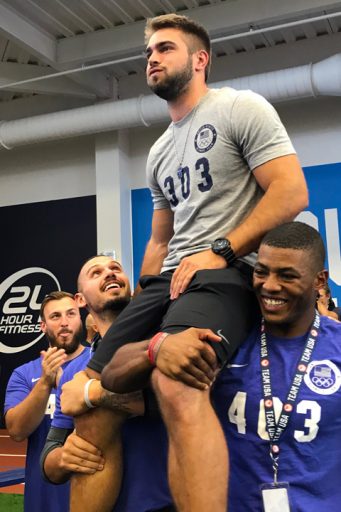 Williamson's victory on "Next Olympic Hopeful" is worth thousands of dollars because it provides financial support for training, traveling and medical expenses as he tries to make the Olympic team.
Plus, his athletic skills caught the eye of USA Bobsled Olympic Coach Brian Shimer, a five-time Olympian himself.
"He's only 20 years old," Shimer told Team USA. "Very seldom do we get an athlete of that quality at that age. His speed, his strength, his power, the push. He's everything we want to see in a bobsled athlete. There's also his attitude and desire to be a bobsledder; he's way beyond his years. I'm excited we were able to find someone like him through this process."
"Next Olympic Hopeful" was also a big win for NBC and television viewers. Marion Hargett, an FSU alumna and executive at NBCUniversal, compared the TV show to the popular programs "The Voice" and "America's Got Talent."
It's a unique partnership between NBC and the United States Olympic Committee to develop new TV content, create opportunities for talented athletes and offer compelling entertainment for viewers.
"This is a way for America to get to know these athletes," Hargett said. "It builds off of NBCU's heritage of storytelling, brings viewers into the Olympic journey and shows the day-in and day-out effort required to become an Olympian. It can take years of hard training. In Josh's case, he played sports his entire life and now he's using that training to attempt to qualify for the Olympic team. His journey, along with many others, will be spotlighted in this new TV series, allowing viewers to get up close and personal with these athletes as they work to succeed in a sport they might not have tried previously."
The next few weeks will determine whether Williamson joins the select group of athletes going to the Games. An Olympic committee will choose push athletes for the national team based on performances this month. The eventual Olympians will be picked from that group.
Up to 12 bobsled athletes will make the Olympic team — three drivers and nine push athletes. As a rookie, Williamson understands he's a long shot for the games because the field of bobsled athletes is stacked with veterans. But he's focused on maximizing the things he can control: training, technique and temperament on his fast track to what feels like a miracle.
"I'm excited to start this sport at a young age," Williamson said. "If I stay healthy and make slow increases over the next couple of years, I should be in a good spot at the age of 24 when most guys just get into the program. I'm excited to see where it goes in the future."
The 2018 Winter Olympics are scheduled Feb. 9-25 in Pyeongchang, South Korea.