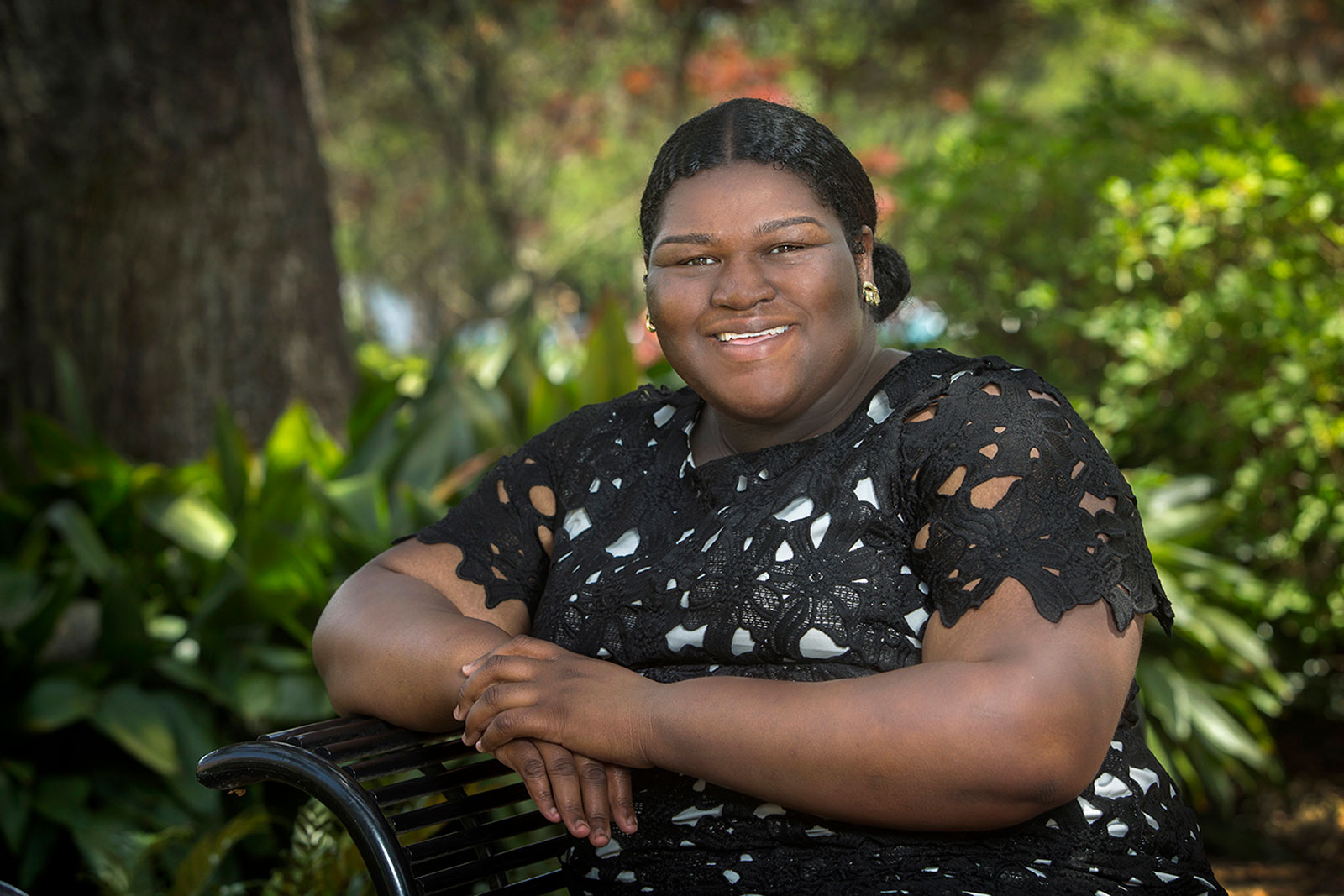 Joan Joseph, a junior political science student at Florida State University has been named a 2017 Ralph Bunche Summer Institute scholar by the American Political Science Association.  
The institute is an annual, intensive, five-week program held at Duke University. Now in its 31st year, the program is designed to expose undergraduate students to the rigor of doctoral study in political science. It is named in honor of Ralph Bunche, the first African-American to receive a doctorate in political science and receive the Nobel Peace Prize in 1950.
"I'm super privileged and really excited to be a part of the legacy," Joseph said.
The program is specifically provided to students from underrepresented racial and ethnic groups. Students must have an interest in increasing participation in political science and researching issues affecting underrepresented groups to be considered. Joseph said she plans to study the history of Haiti as well as the social and political climate of the country today. 
The summer institute will help Joseph prepare for her senior thesis titled "Sa'k Te Pase Ayiti? Postcolonial Development, The Black State, and Democratic Consolidation." Sa'k Te Pase Ayiti translates to "What Happened Haiti?"
"Both my parents are from Haiti," Joseph said. "I hold it very dear to my heart and plan to study it for the rest of my career. Haiti was the first black independent nation, but 200 years later it remains a nonconsolidated democracy with its authoritarian and militaristic government. I want to know what happened."   
Joseph found out about the summer institute through Associate Professor of Political Science Brad Gomez.
 "Joan is an extraordinary student and a model for any undergraduate who hopes to become a social scientist," Gomez said. "She has acquired an impressive set of advanced research skills while at FSU, and she is already pursuing her own research agenda. The Bunche Institute brings together some of the brightest, most accomplished undergraduates in political science. This is a well-deserved honor for Joan." 
Gomez also was responsible for introducing Joseph to FSU's Research-Intensive Bachelor's Certificate in political science. While completing the program Joseph conducted research on political corruption. She credits that experience as being one of the driving forces that affirmed her decision to study in the social science field.
When the institute concludes, Joseph will travel to France and Spain to conduct archival research of the French and Spanish colonial institutions that governed Haiti. She received assistance through FSU's Social Science Scholars program and an IDEA Grant to help with the cost of her studies abroad.
"I really want to thank FSU, the College of Social Sciences and Public Policy and especially the political science department," Joseph said. "A year ago, I didn't think I'd be here today." 
Joseph also acknowledged the role of Amanda Driscoll, assistant professor of political science, who will supervise Joseph's endeavors this summer. Joseph said Driscoll has been pivotal in her development as a scholar.
Joseph plans to pursue a master's degree in mathematical statistics and then a doctorate in political science after completing her undergraduate studies.