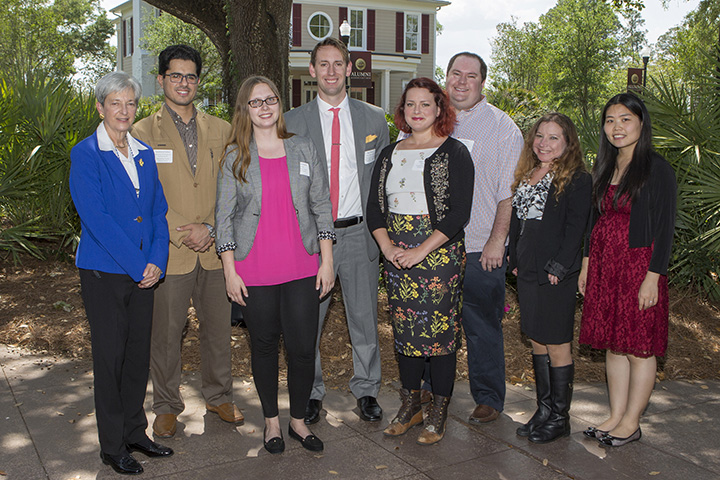 Dozens of Florida State University graduate students filled the Florida State University Alumni Center Grand Ballroom on Tuesday, April 18 for the Celebration of Graduate Student Excellence. The annual event acknowledges the achievement of graduate students in areas such as leadership, instruction and research.
Nancy Marcus, dean of The Graduate School, presided over the awards ceremony.
"As a research university we depend on our graduate students, and to a greater extent our doctoral students," Marcus said. "Our students work really hard — if they're teaching, our students love them — our faculty think really highly of them."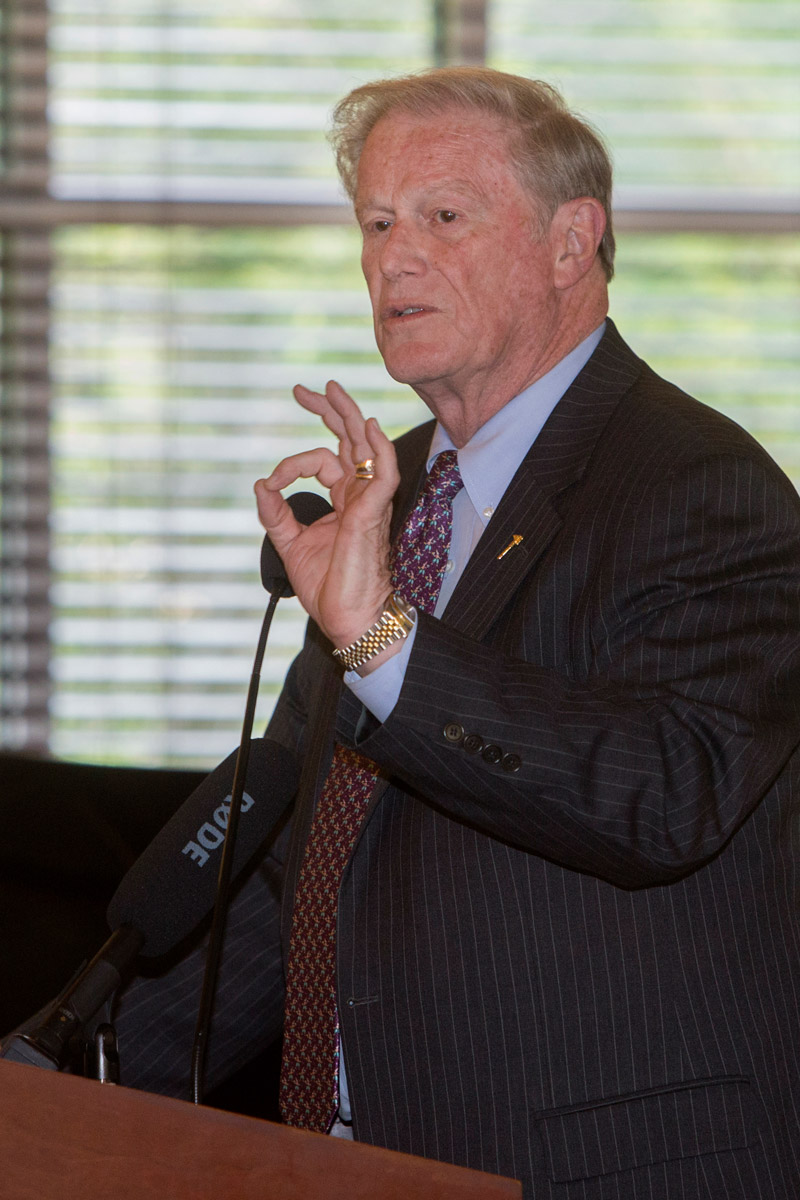 President John Thrasher provided opening remarks and greeted each awardee throughout the ceremony.
"It's always a joy to see so much excellence going on at Florida State University, particularly among our graduate students and their faculty," Thrasher said. "It's an honor to celebrate your accomplishments and all the ways our graduate students contribute to teaching, research and the overall mission of FSU."
Debra Ann Fadool, associate dean and director of Postdoctoral Affairs at Florida State, delivered the plenary address.
"Success must be individual, internal and extremely personal," Fadool said. "Success can be a bridge between people — spreading your knowledge, your customs and your values to those around you."
Dean Marcus presented the Outstanding Teaching Assistant awards reading a snippet of the nominations from the undergraduate students the awardees instructed.
Brandon Brice is pursuing a doctorate in economics and serves as a graduate teaching assistant for the department. He received an Outstanding Teaching Assistant award as well as the John F. Liseno Graduate award.
The nominating student had this to say about Brice's teaching style.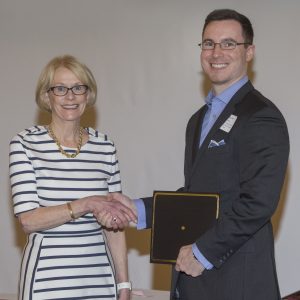 "Brandon is brilliant," the student wrote. "This was one of the most enjoyable classes, professors I've taken at FSU. He's extremely fair, understanding and intelligent. His passion for this course is what makes it."
Another student, Lacey Ritter was recognized for her work with the Program for Instructional Excellence (PIE) as a teaching associate in the Department of Sociology.
"Being able to have FSU recognize everything we do as graduate assistants is really rewarding," Ritter said. "The recognitions show me that the university is committed to both my learning and the learning of the students who come after me."
Students who received external grants and fellowships were also recognized. In addition, graduate faculty mentors were honored for their hard work and dedication to the graduate students at the university.