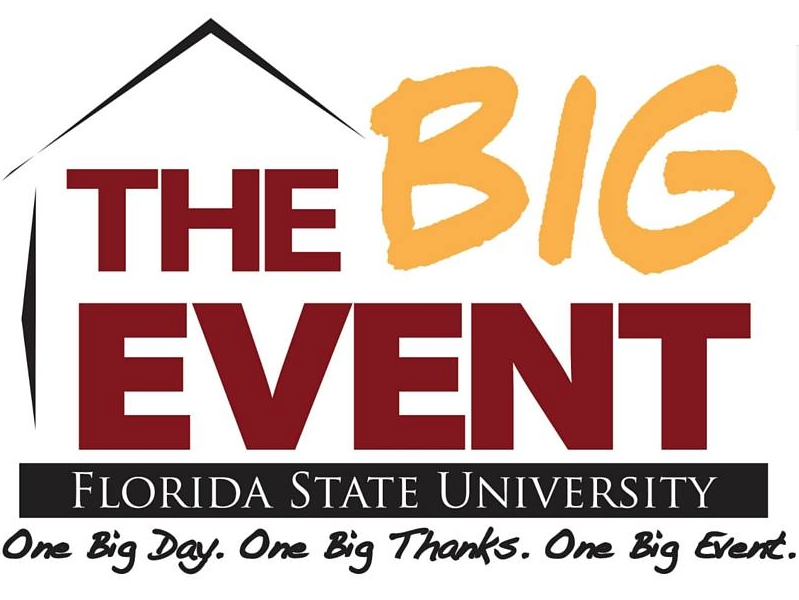 Florida State University will gather together with community members to say "thank you" and give back through volunteer work to the city of Tallahassee during The Big Event.
It is one of the largest, one-day, student-run service projects in the nation, with more than 3,000 volunteers. Striving to embody the ideals of unity and service, this will be the 10th year the event has brought the city together.
This year's event kickoff will take place at 8:30 a.m. Saturday, March 25, at the Donald L. Tucker Civic Center.
"As a Tallahassee local, and now an FSU student, I love how The Big Event works to bridge these two groups through community service," said Sam Kerce, executive director of The Big Event. "It allows our students to gather for one day to launch a lifelong love of service to their community."
Speakers will include FSU President John Thrasher, Leon County Schools Superintendent Rocky Hanna, FSU professor Mark Ziegler and other community leaders, with entertainment provided by DJs, the Garnet and Gold Girls and other FSU groups.
Following the kickoff, students, faculty and staff from FSU as well as Florida A&M University and Tallahassee Community College, will be assigned to a variety of service projects and will work to complete them throughout the day.
The Big Event is a tradition started at Texas A&M University 28 years ago. It serves as the official community service event for Florida State University.
To register to volunteer or as a service site, visit thebigevent.fsu.edu.