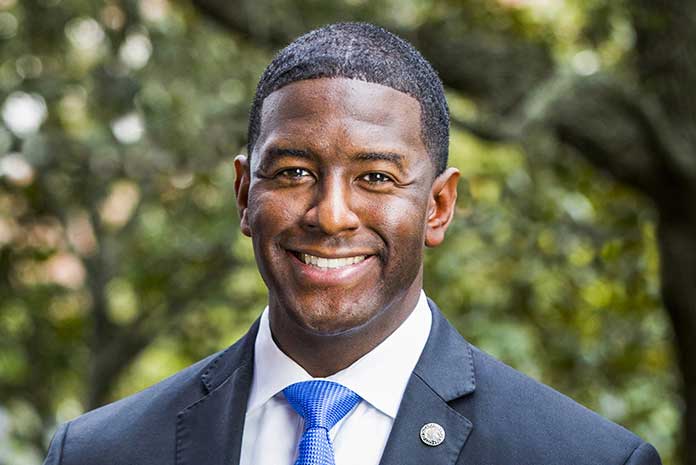 Florida State University will emphasize tradition and values as it welcomes the Class of 2020 into its community of scholars during the annual New Student Convocation. 
President John Thrasher will preside over the ceremony and Provost and Executive Vice President for Academic Affairs Sally McRorie will give a charge to the Class of 2020, encouraging its members to take full advantage of the academic opportunities that are available to them. 
Tallahassee Mayor Andrew Gillum will deliver the convocation address. The theme of this year's event is diversity and inclusion. 
The event will take place at 1:30 p.m. Sunday, Aug. 28, at the Donald L. Tucker Civic Center, 505 W. Pensacola St. Doors open at noon.
In addition to all new students and their families, the entire university community and the general public are invited to attend. The event will also be live streamed at http://learningforlife.fsu.edu/fsu-convocation. 
Immediately following convocation, new freshman and transfer students are invited to join President John Thrasher and First Lady Jean Thrasher for a reception featuring Seminole spirit and entertainment.  
Other highlights include: 
•Dean of Undergraduate Studies Karen Laughlin will lead the Torch Ceremony.
•During the Torch Ceremony, three upperclassmen will pass torches to three first-year students, symbolically passing the university's ideals from one class to the next. The torches stand for Vires (strength), Artes (skill) and Mores (character) as depicted in the Florida State University seal. The upperclassmen will be Morgan Klaevermann (Vires), Andrew McMillan (Artes) and David Butter (Mores). The first-year students, chosen on the basis of essays they wrote about the qualities of the three torches and how they connect with the history and culture of the Seminole Tribe, will be Bryce Nichols (Vires), Eric Meincke (Artes) and Sarah Munyon (Mores).
•Vice President for Student Affairs Mary Coburn will lead the Class Pin Ceremony and the recitation of the university's Seminole Creed. She also will discuss the university's Uphold the Garnet and Gold philosophy of respect for the dignity and worth of each member of the university community.
•Students will be taught the Alma Mater, "High o'er the Towering Pines," by College of Music Professor Kevin Fenton and incoming College of Music student Brandon Deuber.