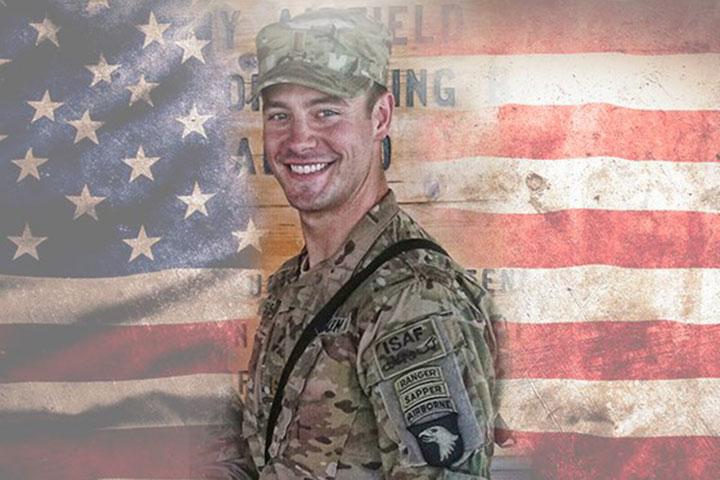 Florida State University's Army ROTC program will hold its third annual Justin Sisson Memorial 5K Run and Walk Saturday, Feb. 20.
The race will begin at 8:30 a.m. at Innovation Park, 1736 W. Paul Dirac Drive, near Florida State University's Don Veller Seminole Golf Course & Club.
Sisson, a 2012 FSU graduate and officer from the Army ROTC program, lost his life at the age of 23 while defending his country. The race is organized by FSU Cadets to honor Sisson and raise funds for the FSU Justin Sisson Outstanding Cadet Award.
"The Army is not just an organization," said senior Ryan Kelly, president and chairman of the race committee. "The Army, as a whole, is a family. When you lose part of your family, you do everything you can to carry on that legacy. Justin was pretty much everything you want an Army leader to be. He looked out for everybody and always did his best regardless of the situation. That is something we want to instill in everyone who comes though the program."
The 5K has raised more than $20,000 from the 2014 and 2015 races, and this year's event is well on its way to eclipsing that total.
"This year, we will give out three $1,000 awards to a sophomore, junior and senior to help them achieve their dream of becoming an officer and carrying on the tradition of selfless service that Justin Sisson embodied," said Lt. Col. Clinton D. Alexander, Battalion Commander of the FSU Army ROTC.
Sisson's parents, Phyllis and Kevin, also an FSU alumnus, started the fund through the FSU Foundation with an initial $25,000 donation three years ago.
"Justin left instructions for us if something ever happened to him," Phyllis Sisson said. "He wanted to give back to FSU's ROTC program because he had some of his best experiences with it. He loved ROTC; he loved being a solider. He had seen other cadets struggling to pay for their education and really wanted to do something to help."
As a sophomore, Sisson put his collegiate career on hold to deploy to Iraq with the Army National Guard. He returned to FSU in 2010 to complete his bachelor's degree in history and went on to become the cadet battalion commander of the Army ROTC program as well as a distinguished honor graduate. Upon graduation, Sisson was commissioned into the U.S. Army as an Infantry Officer.
Sisson earned numerous military distinctions, including two Bronze Star Medals and a Purple Heart. He was killed in action June 3, 2013, in Tsamkani, Afghanistan by a suicide bomber. Sisson is buried at Leavenworth National Cemetery in Kansas where both of his grandfathers who served are also buried.
"He was always taking care of somebody," Phyllis Sisson said. "He was always looking out for someone. This scholarship is just an example of what he did in life and he will continue to do since he passed away. It also helps us, as his family, to see that will continue."
To register or donate, please visit http://2ltjustinsisson.com.