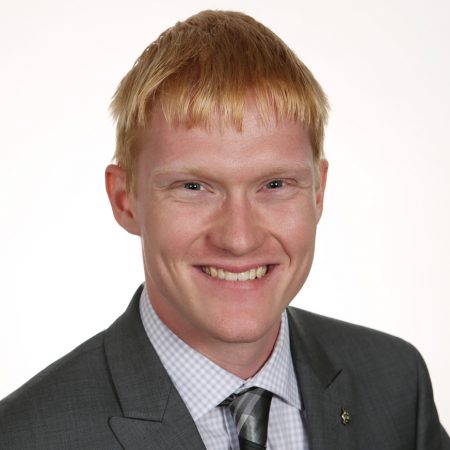 Florida State University junior Lukas Fowler, a management information systems major from Fort Myers, Fla., has been selected to participate in an externship with Woodie Woodward, the former associate administrator of airports for the Federal Aviation Administration (FAA).
The externship, arranged through a partnership between the FSU Career Center and Woodward for one current FSU student, is in its second year.
Throughout the spring semester, Fowler and Woodward will conduct a current trend analysis, debating how it could impact aviation management. The externship will culminate with their attendance at the 88th Annual American Association of Airport Executives Conference in Houston, Texas.
Fowler holds a leadership role within the Seminole Flying Club and previously completed internships with Million Air, Lee Port Authority and the Southwest Florida International Airport.
"I am enthusiastic to begin working under the mentorship of Dr. Woodward as I take the next step toward a successful career in the aviation industry," Fowler said. "I know that her illustrious experience will only further my potential for growth as a future airport manager and aviation professional. The opportunity to conduct research in such a dynamic field where so much potential for growth exists is truly incredible."
Woodward, who lives in Tampa, Fla., earned a bachelor's degree from Florida State and a master's degree and doctorate from the University of Kansas. She began working for the FAA in 1987 under President Ronald Reagan and served in her post during the tenures of four U.S. presidents and during such perilous times as Sept. 11, 2001. After retiring from the FAA, Woodward opened her own consulting company to work with airports and aviation executives around the world.
The Career Center's partnership with Woodward began in 2015 with the inaugural externship experience offered to Jackson Harris, then a graduate student in urban and regional planning and now a professional planner in the aviation division of CHA Consulting.
"Getting the opportunity to work with Dr. Woodward exceeded my already high expectations," Harris said. "It was not only pivotal in helping me secure my current job in the industry but has also helped me learn so much for my job moving forward."
Career Center Director Myrna Hoover praised the specialized experience the program provides.
"Dr. Woodie Woodward continues to support FSU through an extraordinary externship experience," she said. "This experience provides not only an opportunity for an FSU student to become exposed to the aviation industry, but it also provides the ability to network with the thought leaders of the profession."
FSU Vice President for Student Affairs Mary Coburn characterized all such alumni investment in the professional development of Florida State students as a win-win situation for all involved.
"The students learn valuable lessons about being a professional, the alumni gain better prepared future employees and the university benefits when students are more successful and represent FSU well," Coburn said.