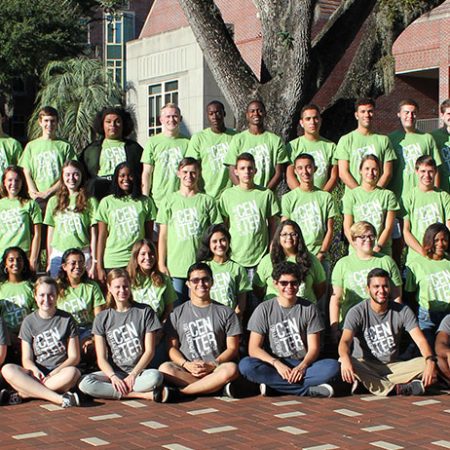 Before Florida State University classes even started this fall, a select group of incoming students got acquainted to Tallahassee and campus community through a more non-academic approach.
Forty-nine freshman students participated in the Service Leadership Seminar (SLS) —a five-day-program hosted by the Center for Leadership and Social Change that aims to teach incoming students about leadership, service and community.
"The intent of the program is first to help freshmen transition into Florida State and get them immediately plugged into the Tallahassee and Florida State community," said Erica Wiborg, the SLS program coordinator. "We do that through talking about leadership and diversity, and participating in service. One of the primary goals of the week is to deconstruct what leadership is and how that applies to service and working with others."
The seminar is based upon the Social Change Model of Leadership Development and begins with the completion of the Challenge Course at the FSU Reservation. Students participate in various workshops from faculty, staff and upper-class students to explore social change issues, how to build community and social identity.
Nicki Reyes, a junior biology major, participated in the program as a freshman and served a facilitator for this year's program.
"SLS is a program that really helps you get to know FSU," Reyes said. "It helps you figure out that you chose FSU for a reason and that reason is here. I think it's very empowering because after you feel like you have a mission to do something —for FSU and for yourself."
Throughout the week students also learn about different service-based agencies in the Tallahassee community. Students visit agencies, meet with staff and participate in a community service project. After learning about the communities the agencies serve, the students create a Change in Action video. Wiborg said the point of the video is to challenge any one-sided narratives surrounding the agency and the groups they serve.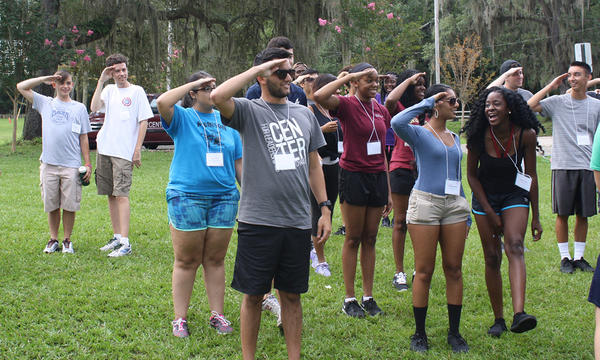 While a big part of the program is designed to help the community, SLS also has a significant impact on the students. Reyes said that the program helped her see a different side of FSU.
"I think SLS is multi-faceted in the sense that it encompasses everything that FSU has to offer— with service, with leadership, and getting to know people, too. It made FSU seem bigger, but also so much smaller, knowing that there's so many different people here."
The Center for Leadership and Social Change offers more than 40 service-based programs. Learn more at https://thecenter.fsu.edu/service.