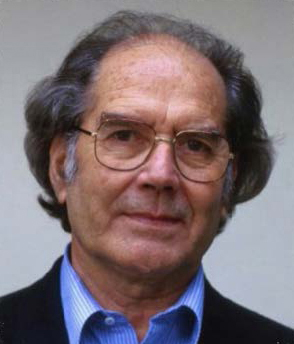 Human rights activist and Nobel Peace Prize recipient Adolfo Pérez Esquivel will visit Florida State University April 10-12 as a part of the PeaceJam Southeast Public Talk and Conference, a program coordinated by the FSU Center for Leadership and Social Change.
Esquivel, who won the Nobel Peace Prize in 1980 for his leadership for human rights and true democracy for the people of Latin America, will share his life and work through lectures and informal conversations. He also will join participants for lunch and service projects.
Participants will include middle school and high school students from throughout the Southeast along with more than 80 FSU students who will serve as facilitators.
The weekend will kick off with a lecture by Esquivel. The event, which is free and open to the public, will take place at 6 p.m. Friday, April 10, at the Augustus B. III Florida State Conference Center.
Esquivel is an Argentinian-born sculptor and teacher, who became an activist as his nation's government became progressively more repressive. During the reign of Jorge Rafaél Videla as dictator, Esquivel led hunger strikes and founded El Servicio de Paz y Justicia (The Peace and Justice Service), a society committed to defending human rights through nonviolence.
Under Esquivel's leadership, El Servicio grew into a coordinated international effort to raise human rights awareness across Latin America. Esquivel also founded the U.N.'s Human Rights Commission, and for his efforts, he was jailed and tortured by members of the Videla regime for 14 months. Today, he remains the worldwide chief of El Servicio, designing and shaping Latin America and the world for the rights of many.
Headquartered at Florida State in the Center for Leadership and Social Change, PeaceJam Southeast is a part of PeaceJam, an international education program built around Nobel Peace Prize laureates who work personally with young people to pass on the spirit, skills and wisdom they embody.