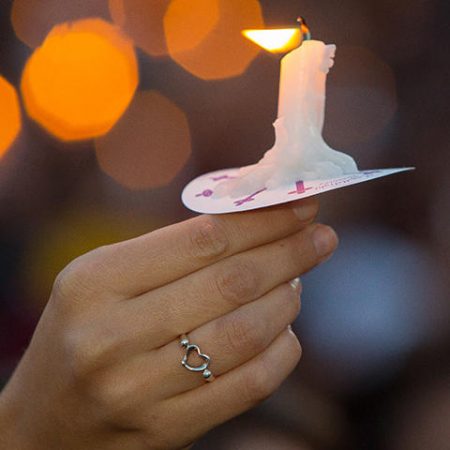 In light of events that occurred Nov. 20 at Strozier Library on the Florida State University campus, a variety of groups have held events for students and the university community.
Prayer Circle
Thursday, Nov. 20, 10 a.m.,Landis Green
Students gathered Thursday morning at Landis Green for a prayer circle to promote healing in the wake of the tragedy.
Gathering of Unity
Thursday, Nov. 20, 5 p.m., Integration Statue
The Student Government Association held an opportunity to come together in candlelight to reflect and s support for one another and the entire Florida State community. Speakers included Student Body President Stefano Cavallaro, President John Thrasher and Laura Osteen, director of the Center of Leadership and Social Change.Attendees gathered around Integration Statue and the three Legacy Walk pathways.
Strozier Library Reopens
Friday, Nov. 21, 9 a.m.
President John Thrasher, Provost Garnett S. Stokes and Dean of University Libraries Julia Zimmerman met students and the media to reopen Strozier Library Friday morning.
---