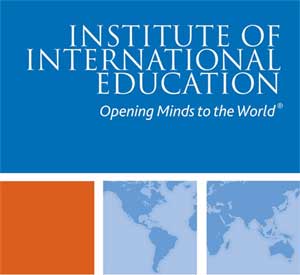 The Institute of International Education has ranked Florida State University among the nation's Top 25 universities for the number of students sent to study abroad for credit.
Florida State was No. 18 with 1,997 students studying abroad in 2012-2013.
The ranking, part of the IIE's annual Open Doors Report on International Educational Exchange, measured "Leading Institutions by Study Abroad Total, 2012/13."
"We are extremely pleased to have another year of growth in the number of Florida State University students who have studied abroad," said Jim Pitts, director of the university's International Programs. Florida State was ranked No. 20 in the 2011-2012 Open Doors Report with 1,919 students who studied abroad.
"In the 21st century, it is increasingly important for graduates to have first-hand experience navigating complex international and intercultural issues and problems," Pitts said. "Studying abroad helps students develop cultural dexterity, which is of great value to students, our university, future employers and society as a whole.We are honored to serve the FSU community in this manner."
The Open Doors Report, funded by the U.S. Department of State's Bureau of Educational and Cultural Affairs, covers various aspects of the study-abroad experience of American college students, from leading destinations to duration and fields of study. Florida State was listed among the top doctoral-granting institutions. In addition, it is a comprehensive information resource on international students and scholars studying or teaching at higher education institutions in the United States.
Florida State has more than 50 years of experience in international education and is a nationally recognized leader in the field of study abroad programs. The university offers more than 50 diverse programs in 20 different locations around the world, including year-round study centers in Florence, Italy; London, England; Panama City, Republic of Panama; and Valencia, Spain. FSU International Programs is committed to providing a quality international learning environment where students are challenged to be learners, leaders, achievers and contributors within a global community.