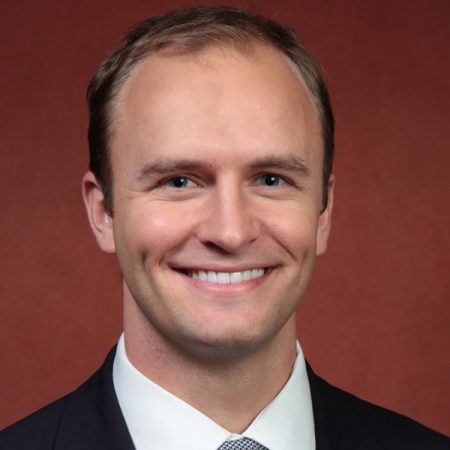 Last summer, Florida State students Katrina Crankshaw and Lee Anne Steers went on a not-so-typical international education program that left them in a remote Indian village where no one spoke English.
They lived in the village of Pamohi in Assam, a northeast state in India with more than 31 million people and three official languages. They often lived without electricity or other modern conveniences.
"The language barrier was really difficult," Crankshaw said. "We did laundry in a bucket."
Crankshaw and Steers spent the summer of 2013 in Pamohi as part of a unique international education opportunity offered at Florida State called Global Scholars. While there, they taught at the Parijat Academy, a school that provides free education to children who would not otherwise be able to attend school.
The program, now in its third year, helps students secure internships at non-profits in developing nations around the world. The students spend the spring semester preparing by taking a once-a-week class, then complete an internship for at least two months over the summer. When they return for the fall semester, they must complete a capstone research project on an issue facing their host community.
The class covers everything from challenges within international development, critical self-reflection and logistical concerns like passport and visa requirements, travel and medical issues and intercultural communication.
Sixty-nine students have participated in the program since its inception, including 28 students who are now headed to 12 different countries for their summer 2014 internships.
Ghana, India, Nepal, Nicaragua and Peru are just a few of the destinations for this year's class.
"The program helps cultivate engaged citizens of the world who can use research and critical thinking skills to engage with different cultural perspectives and make a positive impact in the global community," said Joseph O'Shea, director of undergraduate research. "This type of experience is transformative for students, and I'm incredibly proud of the students' willingness to challenge themselves and grow in meaningful and important ways."
A few of the 28 students in this year's class have already reached their destinations, while the rest are leaving over the course of the next few weeks. Among the non-profits hosting the students are schools, an anti-human trafficking agency, a girls' home and a hospital.
Cole Friedes and Daschielle Louis are two of the students who are taking part in this year's program. Both are headed to Ghana for the summer.
Friedes, a sophomore majoring in biochemistry, will be living and working in Ho, a small settlement with about 96,000 people. He'll be working with Humanity and Community Development Projects-Ghana, a local non-profit organization that works on education, healthcare and community development projects.
Friedes, with funding from a FSU Public Service Research Fellowship, will help conduct a community needs assessment and design a water sanitation project in partnership with the community organization that will create five water filtration systems for local schools. He'll help build the system and also assess the long-term sustainability of the project.
"As a biochemistry major, I usually stick to the science side of things, but I've always had a really deep interest in public health, global awareness, international aid, bioethics, anthropology, things like that," he said. "So, I decided I really wanted to step outside my normal discipline and Global Scholars really allowed me to do that. It challenged me to be outside of the box. I have never helped design a public health project before. I always wanted to do that."
Louis will be in the coastal city of Accra where she'll be working as a teacher's aide.
Louis, the first in her family to attend college, is a part of the university's Center for Academic Retention & Enhancement (CARE), which provides first-generation students with extra programming and support programs. The Global Scholars program has a special emphasis on recruiting students from the CARE program.
A communications and creative writing major, Louis is hoping that she will be able to share those loves with students in Ghana once she arrives. But, she is mostly focused on immersing herself in the culture and understanding some of the challenges that people in the region face on a daily basis.
Louis credits the Global Scholars class, taught by O'Shea and Associate Director of the Office of Undergraduate Research Latika Young, for making her think about long-term impact.
Many people focus on what they can do during a crisis, Louis said, pointing out how people were eager to donate and volunteer to help people impacted by the 2010 earthquake in Haiti.
"You'd see ads for 'Feed this child for 30 cents a day,'" she said. "Once that 30 cents is over and once no one cares anymore, once it's just a day in history, how is change going to be made when you're making people dependent on whatever brilliant idea you have today and then forgetting about them tomorrow?"
Friedes and Louis both leave for Ghana at the end of the month.
You can read more about their thoughts and other students' experiences on the FSU Global Scholars Blog.You can also watch a video about the program featuring interviews with Friedes, Louis and others.