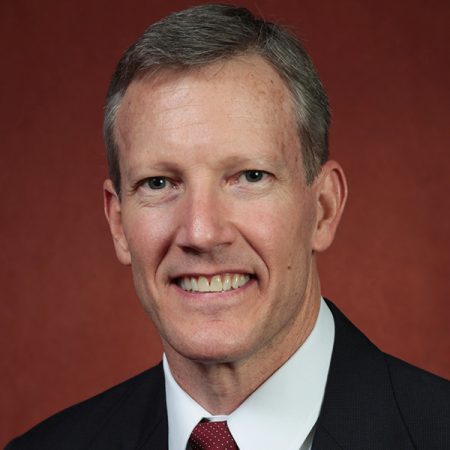 Thanks to the self-discipline and leadership skills that come from serving eight years in the Air Force, Florida State University student-veteran Brent Miller is optimistic about how potential employers will see him.
"I'm not going to be the traditional 22-year-old job candidate with a computer science degree," Miller said.
Precisely because of the exceptional experience he gained through military service, Miller's job prospects are bright, according to Billy Francis, director of Florida State's Student Veterans Center. And with a little coaching, Miller's prospects become even brighter.
A crash-course in interview etiquette was one part of the third annual Capital City Veterans Consortium, a daylong event designed to help the student-veterans of Florida State University, Florida A&M University and Tallahassee Community College put their best foot forward in making the transition to work after graduation.
"We're here to take action to help our student-veterans achieve their goals post-graduation," said Francis, who underscored the sense of family among the community of student-veterans represented by all three institutions.
In welcoming student-veterans to the Augustus B. Turnbull III Florida State Conference Center April 4, Florida State Interim President Garnett S. Stokes discussed her personal ties to the military, including her father who served in Vietnam, stepson who served in Iraq and nephew who served in Afghanistan.
"The military has been important in my life, as well as understanding the experiences of those who served the military," Stokes said. "I was thrilled when I came to Florida State and saw the partnerships being formed between us, FAMU and TCC to help promote the success of our veterans, from transition into college to retention and graduation."
Stokes expressed delight that the emphasis of this year's Capital City Veterans Consortium was career readiness and the transition into the world of work — one of the major priorities at Florida State for all of its students.
"We know that veterans, in particular, come to their education with a whole world of experience that other students within our institutions really don't have," Stokes said. "Being able to understand that and incorporate that into the educational experience is important for all three institutions."
The event included morning career-readiness workshops on résumé writing and staying connected through social media.
Li Pon, a career specialist with the TCC Career Center, attended the event to discuss the center's FutureLink website and staying connected with social media sites such as LinkedIn.
"We want our veterans to connect with their peers — whether they're at this event today or not — and learn how they can use social media to discover different opportunities and find different support groups that LinkedIn offers exclusively for veterans," Pon said.
The consortium featured a lunchtime talk by retired Army Col. Mike Prendergast, executive director of the Florida Department of Veteran's Affairs.
The afternoon included a panel between business professionals and students discussing civilian employment and the hiring process, as well as a presentation on "College Credit for Military Training" with Michele Spires, director of military programs for the American Council on Education.
Michael Cooke, 42, a FAMU student-veteran in graduate school studying plant science and agronomy, said he was excited about the possibilities of the event.
"I hope to network and learn some important skills that I can use after graduation as a veteran," Cooke said.