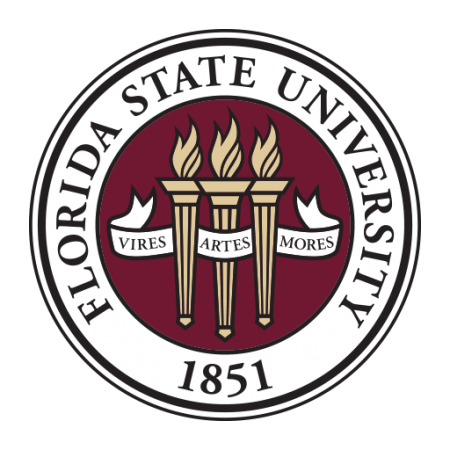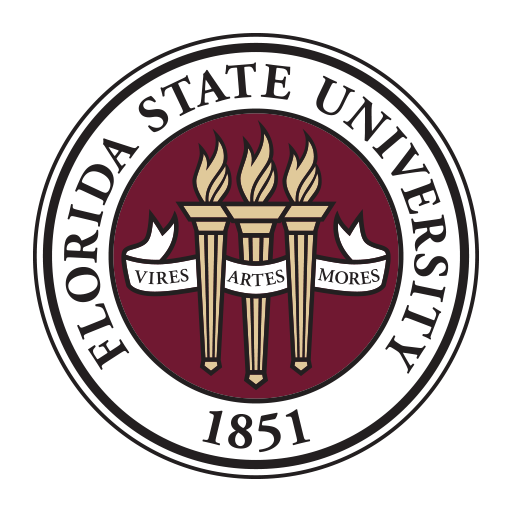 Florida State College of Communication & Information students are partnering with their peers from other STEM (Science, Technology, Engineering & Mathematics) fields of study to conduct outreach events for local elementary and middle schools.
In recent years, CCI has planted deep roots in the local community by building relationships with K-12 schools through its outreach initiatives. The College, led by students from the STARS Alliance, has hosted technology camps, campus tours, Girl Scout STEM events, and worked with Leon CountySTEM clubs. The mission of Florida State's chapter of the STARS Alliance is to increase participation of under-represented minorities and women in the information technology fields.
Looking to build upon its current STEM outreach efforts, the CCI's technology students reached out to Florida State's Department of Physics. The collaboration resulted in a Physics Day event held at Tallahassee's Hawks Rise Elementary School on March 1. Thirty-two Hawks Rise students attended the interactive event.
Three physics students — Kelly Pawlak, Kay Rasmussen and Dennice Roberts — four STARSstudents — Shelby Schlembach, Michael Helfrich, John Nguyen and Brittany Holland — and two students from CCI's leadership class — Dylan Donald and Drew Sutherland — joined forces to organize and volunteer for the five-hour event that highlighted various experiments to demonstrate the principles of physics.
"Working with the STARS students really pulled the event together," Pawlak said. "They had the connections and the expertise to help coordinate the project. In addition, they were able to handle specific challenges, such as technical needs, that we were not trained for. We hope to nurture this collaboration in the future so that we can give Leon County schools the highest quality STEM experience possible. This was a great student partnership between Physics and IT."
Physics Day was divided into three sessions. Topics and demonstrations included:
Classic Mechanics (Gravity, Momentum)
Electricity and Magnetism (Fields, magnets, circuits, currents)
Modern Physics/Quantum (polarizing filters, photons, nuclear decay, subatomic particles, superconductivity, levitation)
"We want to give children the impression that science is fun, interesting, and maybe something they want to do when they grow up," Rasmussen said. "I personally feel that the goal of the event was geared less towards teaching specific physics concepts and more towards exposing children to a wide variety of cool ideas. It's a lot different from science class because with small, rotating groups, you can give everyone a hands-on experience, which is probably the best way for a child to remember what they learned."
"Physics Day was a great success with the students," Amy Frankin, a science teacher at Hawks Rise Elementary, said. "Many of them have already asked when the next one will be. The Florida State students were such wonderful role models for our students."
"Our Hawks Rise students have certainly benefitted from our partnership with FSU in technology and physics initiatives," Hawks Rise principal Evy Friend said. "The students now have a deeper understanding of the information they are learning in class and its application in science and technology. These hands-on activities with FSU students have led to rich conversations and critical thinking. We are so appreciative of this wonderful resource for our students."
CCI Dean Larry Dennis knows the important role STEMplays in our future. While he currently teaches courses in the technology program, he spent many years working for FSU Physics.
"The interaction between science and technology helps move both areas forward," Dennis said. "History is full of examples of IT created to solve physics problems, which in turn helps solve IT problems. We hope that this program will help everyone involved see the benefits of working across disciplines."
The IT/Physics partnership is the first of many. CCI has received requests to expand its K-12 outreach program by collaborating with a variety of Florida State departments such as chemistry and mathematics in order to broaden knowledge and generate interest in STEM fields.
"This event not only introduced physics to elementary school children, but also fostered new relationships between physics and IT students, and gave them a greater appreciation for the fields of study of their fellow students," CCI associate dean Ebe Randeree said. "We have already laid the foundation for Technology (T) by doing five years of outreach in Leon County schools; we are addingScience (S) to the mix and will eventually bring in Engineering (E) and Math (M)".