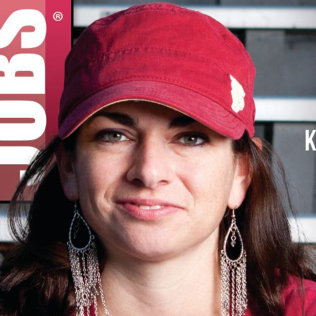 The Student Veterans of America recognized Florida State University's Collegiate Veterans Association as Chapter of the Month in January, one of several recent honors given to the university's student-veterans and veteran services.
"We just have a fantastic group of veterans here at Florida State," said CVA president Abby Kinch. "We're very engaged in both the campus community and the local community."
In addition, the Collegiate Veterans Association was awarded runner-up status in the Student Veterans of America's national business-plan competition, held earlier this month in Scottsdale, Ariz., at the annual SVA conference.
Student Veterans of America, a coalition of campus chapters at more than 950 colleges across the globe, provides veterans with the resources, support and advocacy needed to succeed in college and following graduation.
What's more, the cover story of the January 2014 edition of G.I. Jobs, a national publication for military personnel transitioning to civilian life, reports on Florida State veterans and its veterans programs. The cover features a photo of Florida State student-veteran Batiah King from Lake Worth, Fla.
"I was really flattered that they chose to put me on the cover," said King, an international affairs major in the College of Social Sciences and Public Policy. "And the headline there really sums things up for veterans at Florida State, because for us FSU is truly so much more than a football powerhouse."
In November, the university was named, for the first time, to the national Top-10 list of veteran-friendly schools in the annual rankings by Military Times magazine, which also presented Florida State's College of Business the "Best for Vets — Business Schools" award last March.
"These accolades are a testament to the tremendous work being done by Florida State students, faculty, staff and administrators on behalf of our student-veterans," said Billy Francis, director of the Student Veterans Center.