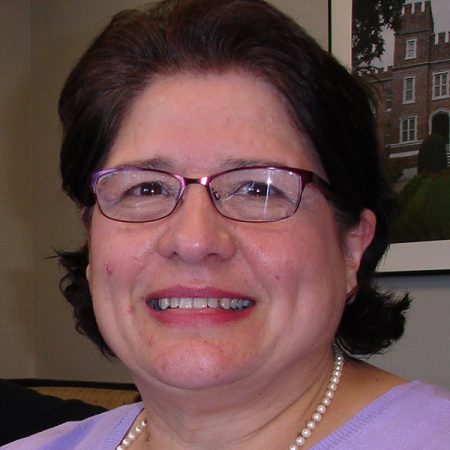 When Australia's Swinburne University decided to begin the process of gathering information to redesign its career services, it dispatched Careers and Employment manager Bernadette Gigliotti to the one career center that the entire world aspires to be — the one at Florida State University.
"I think it's very important that the people on your campus know that The Career Center at Florida State University is probably the best example of international best practices in the world," said Gigliotti, who also serves as president of the Career Industry Council of Australia.
Gigliotti not only praised The Career Center's cognitive information processing theory and best-practice models that deliver outstanding programs, but the people behind them: Janet Lenz, Bob Reardon, Gary Peterson and James Sampson. The four professors comprise the Center for the Study of Technology in Counseling and Career Development within The Career Center.
"I don't know that I've seen such an extensive, well-structured, cooperative and collegial group of career practitioners anywhere else," Gigliotti said.
Florida State is indeed fortunate to have a unique, world-class career center, according to its director, Myrna Hoover.
"Bernadette once again reinforced that 'good work that works' gets noticed," Hoover said. "The Career Center has been and continues to be recognized as a national leader among college and university career centers."
Gigliotti's weeklong fact-finding mission to The Career Center in November allowed her to get a closer look at the workings of the Career Portfolio, the online tool that allows students to document work and skills needed for career success.
"There is a big agenda at the moment in Australia to ensure that we can track young people's employability skills to help them get job-ready. We don't want to shrink-wrap them, but we do want to give them the skills and the capabilities to be good career self-managers," Gigliotti said. "The example of FSU's Career Portfolio is probably one of the best I've seen. We can certainly use it to help design something that will suite our student population."
Gigliotti also studied the center's physical layout within the Albert J. and Judith A. Dunlap Student Success Center to get a better idea of how Florida State efficiently serves so many students. Swinburne, which has 20,000 students across three campuses and offers both vocational and higher-educational training, is planning to build a new career services facility.
"We have about 10 percent of our students coming through to browse the services. About 70 percent of second- and third-year students use our services because we have a compulsory career center curriculum unit that they must complete to get their degrees," Gigliotti said.
During her visit, Gigliotti discussed the possibilities of developing partnerships between the two universities with the potential for research into career development and the movement of students in global economies.
"With four outstanding professors here at Florida State, I'd like a professional dialogue started with our university," Gigliotti said. "Then I'd like to see some exchange happening, whether its academics-in-residence or Florida State doctoral students coming across to our new unit once we get it established, and then hopefully some (undergraduate) students."
Gigliotti noted that Swinburne currently has an arrangement to receive 100 students from Northeastern University in Boston for six months each year.
Hosting foreign educators has become commonplace at The Career Center, according to Lenz.
"People from more than 40 countries have come here to see how we do career services, and we've visited more than 40 — from China to Tasmania to Ireland to Greece — to help people redesign their career services to be more effective in reaching a wider population," Lenz said.