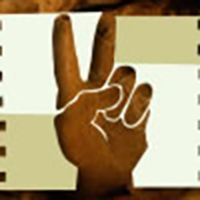 Florida State University students will bring award-winning author and filmmaker Sebastian Junger and his critically acclaimed documentary film "Which Way is the Front Line from Here? The Life and Time of Tim Hetherington" to the 3rd Annual Student Veteran Film Festival on Monday, Nov. 11.
A collaborative effort among the Collegiate Veterans Association, Interfraternity Council, Panhellenic Association and College of Motion Picture Arts, the event will feature a discussion with Junger about the film, which traces Hetherington's work across the world's battlefields to reveal what made him such a singular talent — and remarkable human being. The film also illuminates the incredible risks combat journalists face, at a time when they are dying with greater frequency in war zones. Hetherington was killed April 20, 2011 while covering the civil war in Libya.
"We are proud to screen this acclaimed film and host an event that facilitates discussion about what life is like in war-torn parts of the world, which Tim Hetherington captured so movingly through his images," said Ryan Taylor, president of the FSU Collegiate Veterans Association.
Junger is a bestselling author ("The Perfect Storm," "War") who, with Hetherington, co-directed "Restrepo," an Academy Award-nominated documentary about an American combat outpost in Afghanistan.
Junger also will receive the "FSU Student Veteran Torchlight Award for Outstanding Achievement in Filmmaking" following the screening of the film. The award, which comes with a $25,000 honorarium, is given annually to a filmmaker who illuminates issues affecting veterans.
"Part of Florida State's commitment to become the most veteran-friendly university in the nation is to recognize filmmakers who take up issues that affect military service members, veterans and their families — and in this case, combat journalists," said President Eric J. Barron. "Florida State is pleased to honor Sebastian Junger with this award for his poignant tribute to his colleague and friend, Tim Hetherington."
The film festival is intended to raise awareness of student-veterans' issues and bridge the gap between veterans and the community. Paul Cohen, executive director of the College of Motion Picture Arts' Torchlight Program secured the rights to this year's film from Goldcrest Films International and HBO.
"The Student Veteran Film Festival is attracting national film industry attention, which resonates on President Barron's dedication to our student veterans, and reflects the university's tremendous commitment," Cohen said.
The Nov. 11 festival begins with a reception at 3 p.m., followed by a 4 p.m. screening of the film, which also was screened at the 2013 Sundance Film Festival. After the screening, a panel will discuss the film at 5:45 p.m. In addition to Junger, the panel will feature FSU student-veteran Nick Collier, who served inAfghanistan's Korengal Valley.
Tickets are $10 for students and $30 for the general public. To purchase a ticket, visit http://vetfilmfest.fsu.edu/tickets/.