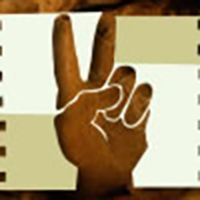 Florida State University's Student Veteran Film Festival on Nov. 11 brings to campus author and director Sebastian Junger and his documentary "Which Way is the Front Line From Here? The Life and Time of Tim Hetherington."
Junger will take part in a press conference, reception, film screening and panel discussion as part of the student-led festival.
The annual festival, now in its third year, encapsulates the shared vision and commitment by Florida State to become the most veteran-friendly and veteran-empowering university in the country. The one-day event addresses issues important to student-veterans and active-duty service members.
Photographer Tim Hetherington and Junger co-directed the 2010documentary "Restrepo," abouta platoon of soldiers in Afghanistan. The filmwon the Grand Jury Prize at the 2010 Sundance Film Festival and was nominated for an Academy Award for Best Documentary Feature.
On April 20, 2011, while covering the conflict in Libya, Hetherington and fellow photographer Chris Hondros were killed by Libyan forces in a mortar attack in the city of Misrata. Hetherington was 40 years old.
Junger traces Hetherington's work across the world's battlefields in the HBO documentary "Which Way is the Front Line From Here?"
"We are proud to screen this acclaimed film and host an event that creates enlightened discussion," said Ryan Taylor, president of the Florida State University Collegiate Veterans Association.
Jungerwill receive the FSU Student Veteran Torchlight Award for Outstanding Achievement in Filmmaking following the screening of the film. The Torchlight, which comes with a $25,000 award, is given annually to a filmmaker who illuminates issues affecting veterans.
The film will be screened at 4 p.m. in the Ruby Diamond Concert Hall in the Westcott Building. Related events are also in Westcott.
Tickets are $30 or $10 for Florida State University students. Visit the film festival online for more.