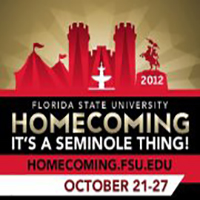 A rollicking good time with outspoken comedian Kathy Griffin and a gridiron matchup with the Duke Blue Devils will be two of the highlights of Florida State University's 2012 Homecoming celebration, "It's a Seminole Thing," which takes place from Sunday, Oct. 21, to Saturday, Oct. 27.
While most events are intended for students or alumni, the Tallahassee community is encouraged to participate in events of general interest, such as the following events:
FRIDAY, OCT. 26
The Homecoming Parade will begin at 2 p.m. from the Tallahassee-Leon County Civic Center. From there, it will proceed north along Martin Luther King Boulevard, turn west along College Avenue, and turn south onto Copeland Street. The Alumni Association Homecoming Parade faculty grand marshal will be Florida State Police Sgt. Mark Edenfield, and the Alumni Association Homecoming Parade grand marshals will be Seminole Tribe of Florida Chief James E. Billie and President Tony Sanchez. For the first time, the parade will be webcast at http://one.fsu.edu/Community/parade for those unable to attend.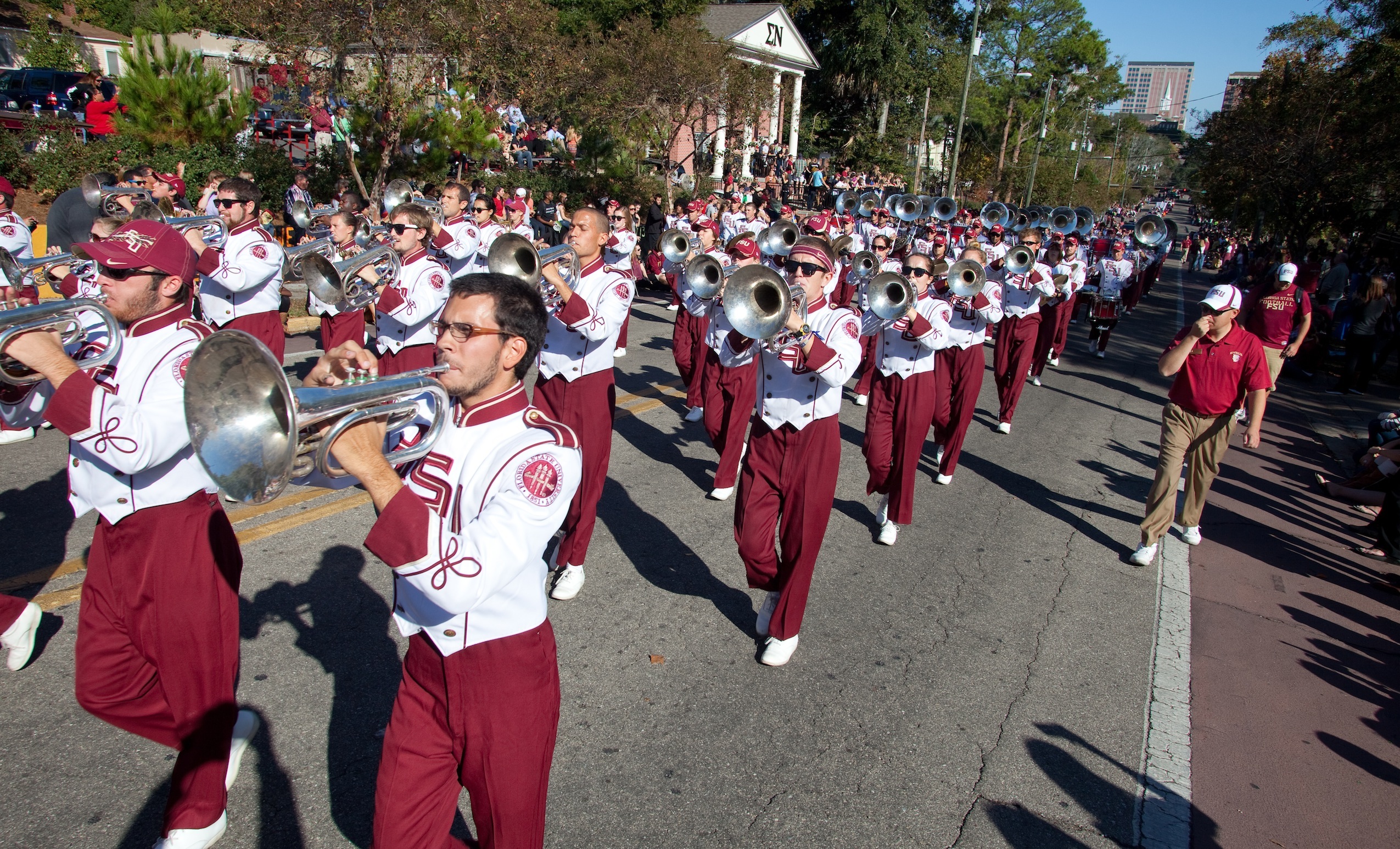 Pow Wow, a pep rally held on the night before the Homecoming football game, will take place at 8 p.m. at the Tallahassee-Leon County Civic Center, 505 W. Pensacola St. (doors open at 7 p.m.). Comedian Kathy Griffin will headline the show. There also will be performances by the FSU cheerleaders, the Golden Girls, the Marching Chiefs and members of the Flying High Circus. Tickets can be purchased from the Civic Center and at all TicketMaster outlets (www.ticketmaster.com). The event is free for FSU students with a valid Gold FSU Student ID at the door. For more information, visit www.powwow.fsu.edu.
SATURDAY, OCT. 27
The FSU Alumni Association Homecoming Awards Breakfast will begin at 9 a.m. in the Alumni Center Grand Ballroom (doors open at 8:30 a.m.). Two alumni — Rotary Foundation General Manager John Osterlund (M.S. '90, History Education) and former Florida Sen. Robert M. "Bob" Johnson (B.S. '58, Political Science) — will be honored as this year's Omicron Delta Kappa Grads Made Good; David Bottoms Jr. (Ph.D. '82, Creative Writing, American Poetry) will receive the Alumni Award for Distinguished Writing; and International Programs director James E. "Jim" Pitts will receive the Bernard F. Sliger Award. Tickets are $15 and can be purchased online from www.alumni.fsu.edu, or by contacting Whitney Powers at (850) 645-9530 or wpowers@fsu.edu. Tickets must be purchased by Tuesday, Oct. 23.
The Florida State Seminoles will play the Duke Blue Devils at 3:30 p.m. at Doak S. Campbell Stadium.
More information: www.homecoming.fsu.edu or www.alumni.fsu.edu.