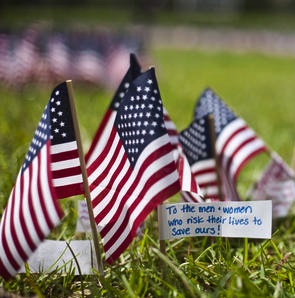 The Rev. David C. Killeen began his first day of seminary in Manhattan on Sept. 11, 2001. As that terrible day unfolded and in the days immediately after, Killeen saw the best in humanity exemplified after the worst in humanity did its work.
Killeen, now rector of St. John's Episcopal Church in Tallahassee, spent the day after Sept. 11 helping to set up a relief center at Manhattan's St. Paul's Chapel, a place where George Washington worshiped.
"The true measure of love and the true measure of who we are as human beings is not taken on the easy days of life, but taken on the most difficult days," Killeen said. "I can't imagine a harder day than 9/11. What I saw on that day is the character of the American people and, in particular, an amazing spirit of resilience and unity in the wake of that tragedy. It was powerful to see."
Killeen served as the keynote speaker during "Florida Remembers 9/11," a commemorative ceremony in the rotunda of Florida State University's College of Law. Sponsored by Leon County, the Tallahassee office of the Holland & Knight law firm and Volunteer Florida, the event recognized local first-responders, veterans and those currently serving in the military.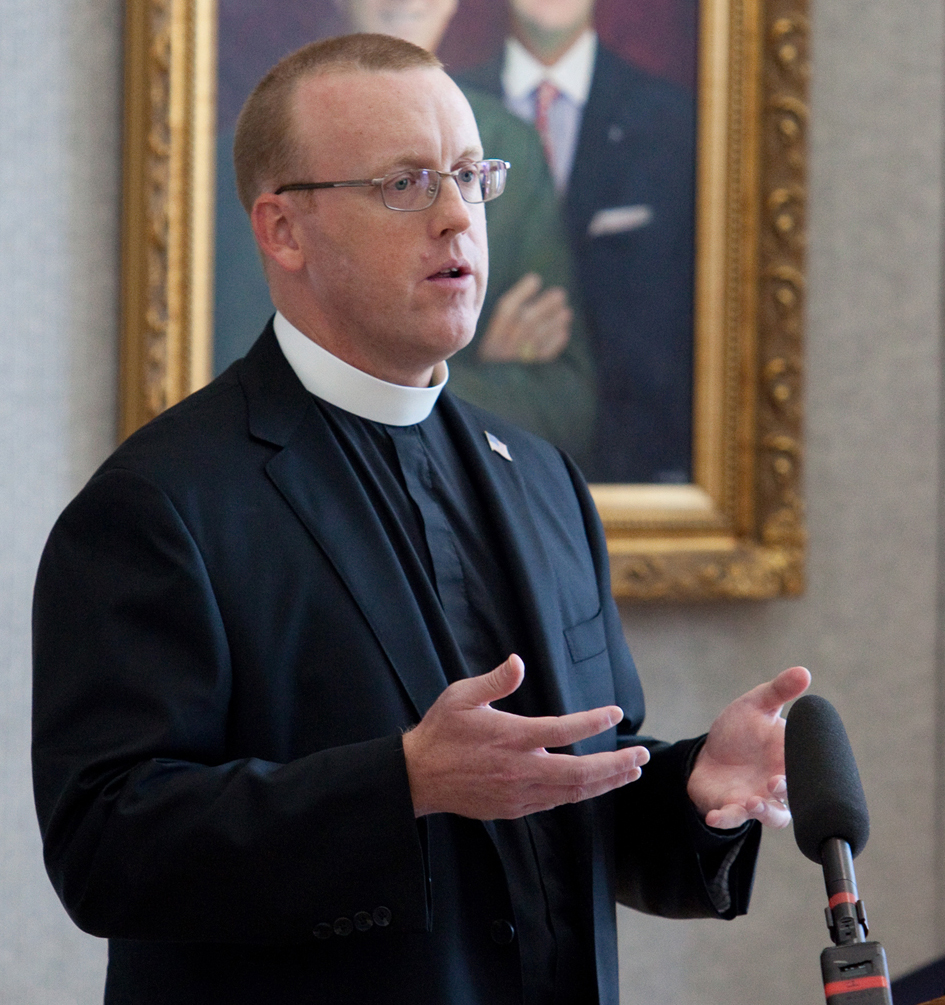 During the ceremony, Leon County Commission Chairman Akin Akinyemi encouraged the audience to commit themselves to performing volunteer service to honor the memories of those who were killed in the terrorist attacks.
Afterward, those in attendance had the opportunity to assemble care packages for service members deployed abroad.
Elsewhere on the Florida State campus, the student-run Thank A Soldier Organization of FSU marked the 11th anniversary of Sept. 11 with a display that started with 2,996 American flags — one for each victim of Sept. 11. The group's members began installing the flags at 6 a.m. on Landis Green. By 7:30 a.m., as their fellow Florida State students began walking past on their way to class, many stopped to ask questions, reflect and install additional American flags.
"This is our second year doing this," said sophomore Megan Brockmeyer, 19, vice president of the Thank A Soldier Organization of FSU. "We put these flags in the ground to remember the people who lost their lives that day.
"It's really touching to see some of the same people coming back from last year," Brockmeyer said. "There was one guy who really stood out to me because as he put his flag in the ground, he was praying. That touched me in a really big way."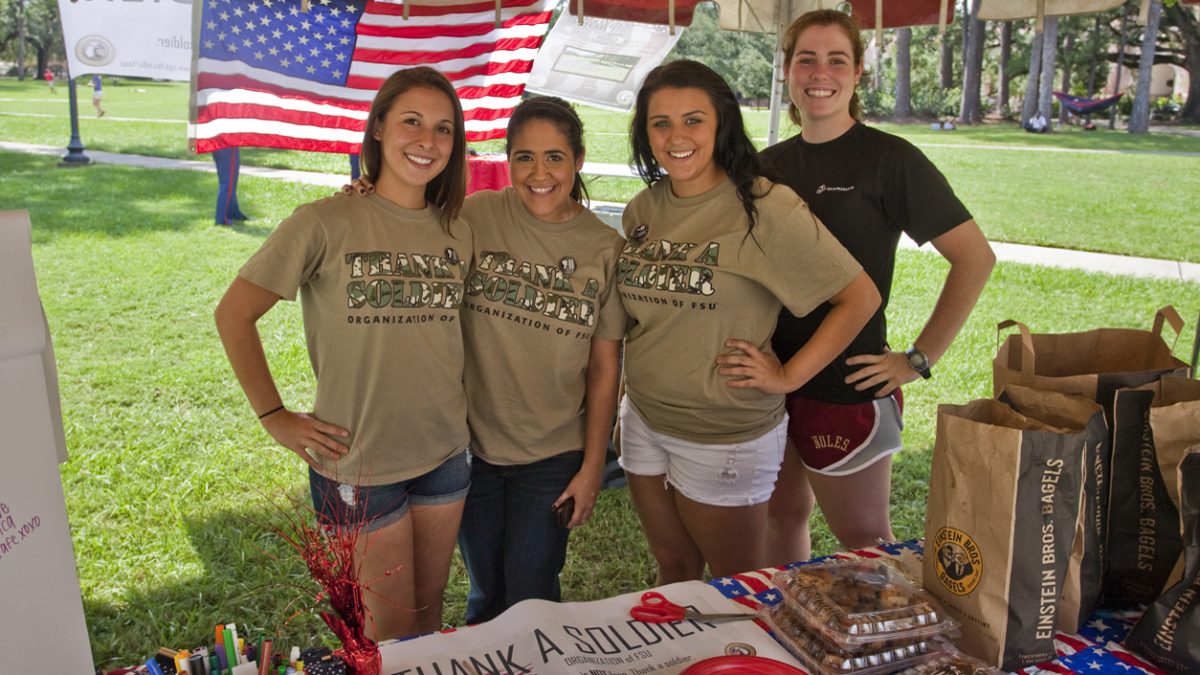 Florida State freshman Jonathan Nixon, 18, was 7 years old on Sept. 11, 2001. He remembers being kept home from school that day, watching the news coverage on TV. He complimented the memorial American flag display as a "great thing."
"The involvement and the commemoration is really well done," Nixon said. "It brings back horrible memories but also it shows unity and just how we can remember and get involved and keep those people in our hearts."
Part of the Thank A Soldier Organization's commemoration included a group of Marine Corps officers who were there to inform Florida State students about Marine Corps officer programs.
"Several Florida State students have come by just to shake our hands and thank us for our service," said Marine Capt. Nicole Bastian. "We have a lot who pass by who have relatives in the military, and they want to tell us about their relatives. That is always nice to hear because they see some of their family in us."