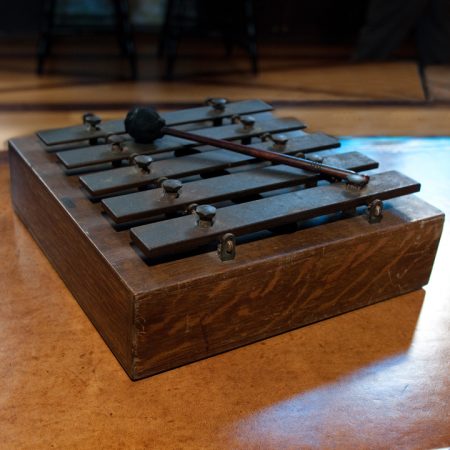 The dining hall dinner chimes of the Florida State College for Women have come home.
In the possession of Robert Sanford since the 1950s, the chimes — a set of five metal plates mounted to a simple wooden box, along with a small mallet — were received during an Aug. 23 ceremony by Florida State first lady Molly Barron during a ceremony in the university's Heritage Museum in Dodd Hall.
"I'm excited about having these chimes back here," said Sanford, 87, who made a special trip from Tennessee to Tallahassee with his daughter, Joan Champaign Sanford, and son-in-law, Greg Read, to deliver the chimes.
During the more genteel era when Florida State University was still a women's college, students were beckoned to the dining hall for meals by the sound of the chimes.
The chimes continued to be used through the 1947 transition from women's college to co-educational research university, and into the late 1950s.At that point,Morrison's Cafeterias had the contract for Florida State's campus food service, and Sanford directed the dining operations for Morrison's.As the culture became much less formal, the chimes were retired. Sanford then took the chimes from one of his employees for safekeeping. Earlier this year, he thought about them and reached out through his daughter and son-in-law to ask about returning the chimes to campus.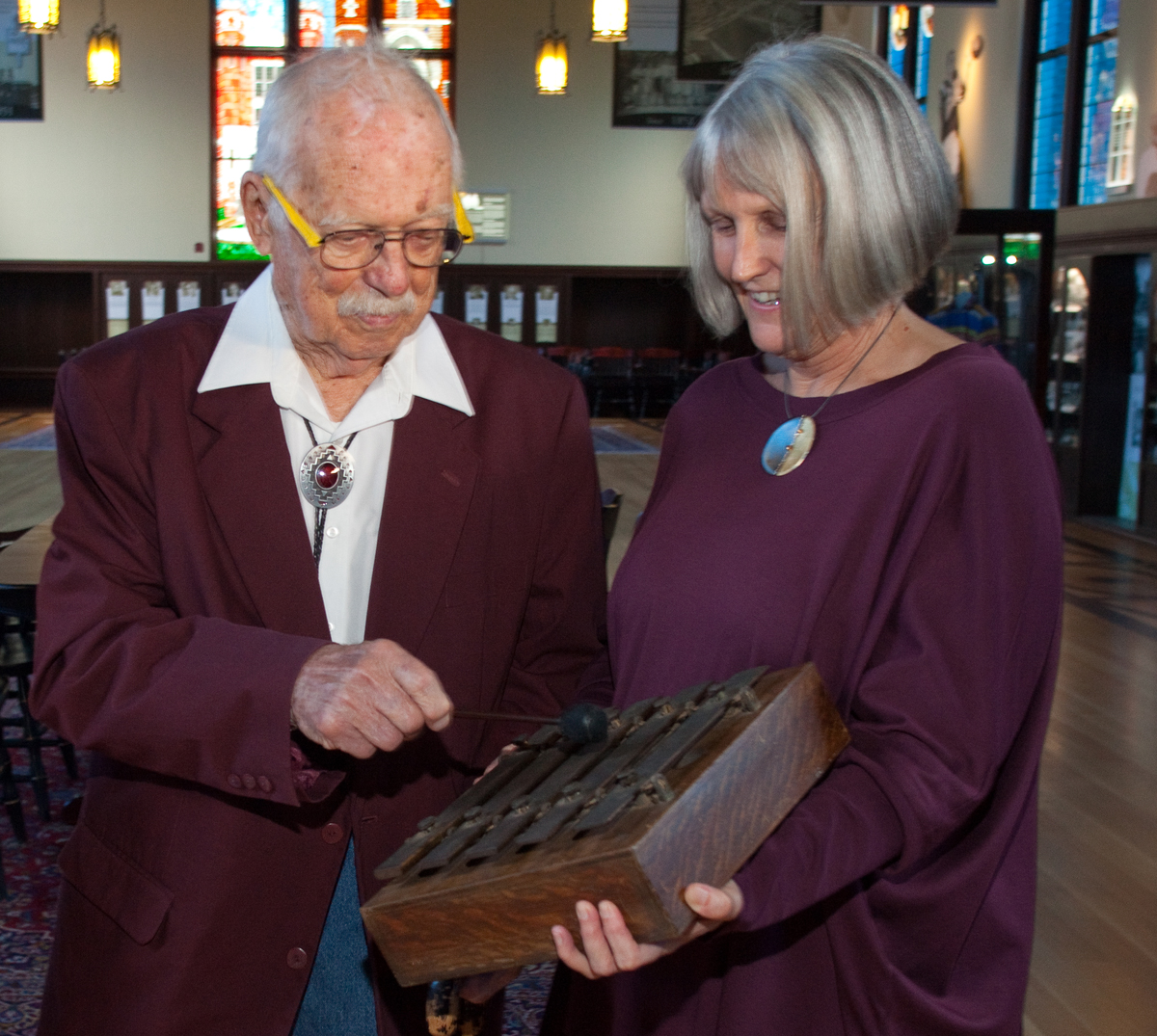 The chimes will become part of the university's Heritage Protocol collection of materials and artifacts from the university's past.
"Heritage Protocol is delighted to receive the dining room chimes from Mr. Sanford," said Katie McCormick, Florida State's associate dean of Libraries for Special Collections and Archives. "The chimes represent a piece of our collective FSU history and illustrate forgotten aspects of student life and the campus experience. They will be displayed in the Heritage Museum, ideally in an interactive way. The goal will be for students and visitors to be able to hear the tones and understand how these chimes were a part of the everyday life of our campus at one time."