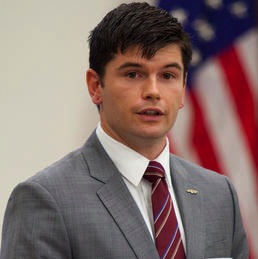 During a panel discussion and two dialogue sessions, Florida State University student-veterans shared their experiences with college life — sometimes good, sometimes frustrating and lonely — during a first-of-its-kind, action-oriented event on the Florida State University campus May 30.
A broad gathering of administrators, faculty members, academic advisers and other staffers were on hand at the inaugural Seminole Veteran Benefits Expo to take careful note of what the student-veterans said, and then do something about it.
"To me, being the nation's most veteran-friendly campus means that we have a responsibility to help student-veterans successfully acclimate to campus, stay enrolled and on track through graduation, and make sure that they get good jobs after they graduate," said President Eric J. Barron.
A number of imaginative ideas and policy enhancements were suggested as action items that could be implemented as early as this fall at Florida State to help student-veterans more successfully transition to college life and boost their retention rates.
"Our goal here today is to do everything we can to help student-veterans achieve their goals," said Col. Billy Francis, director of the Florida State Veterans Center.
The two dialogue sessions resulted in ideas that will be forwarded to the Veterans Center and the university administration for further review.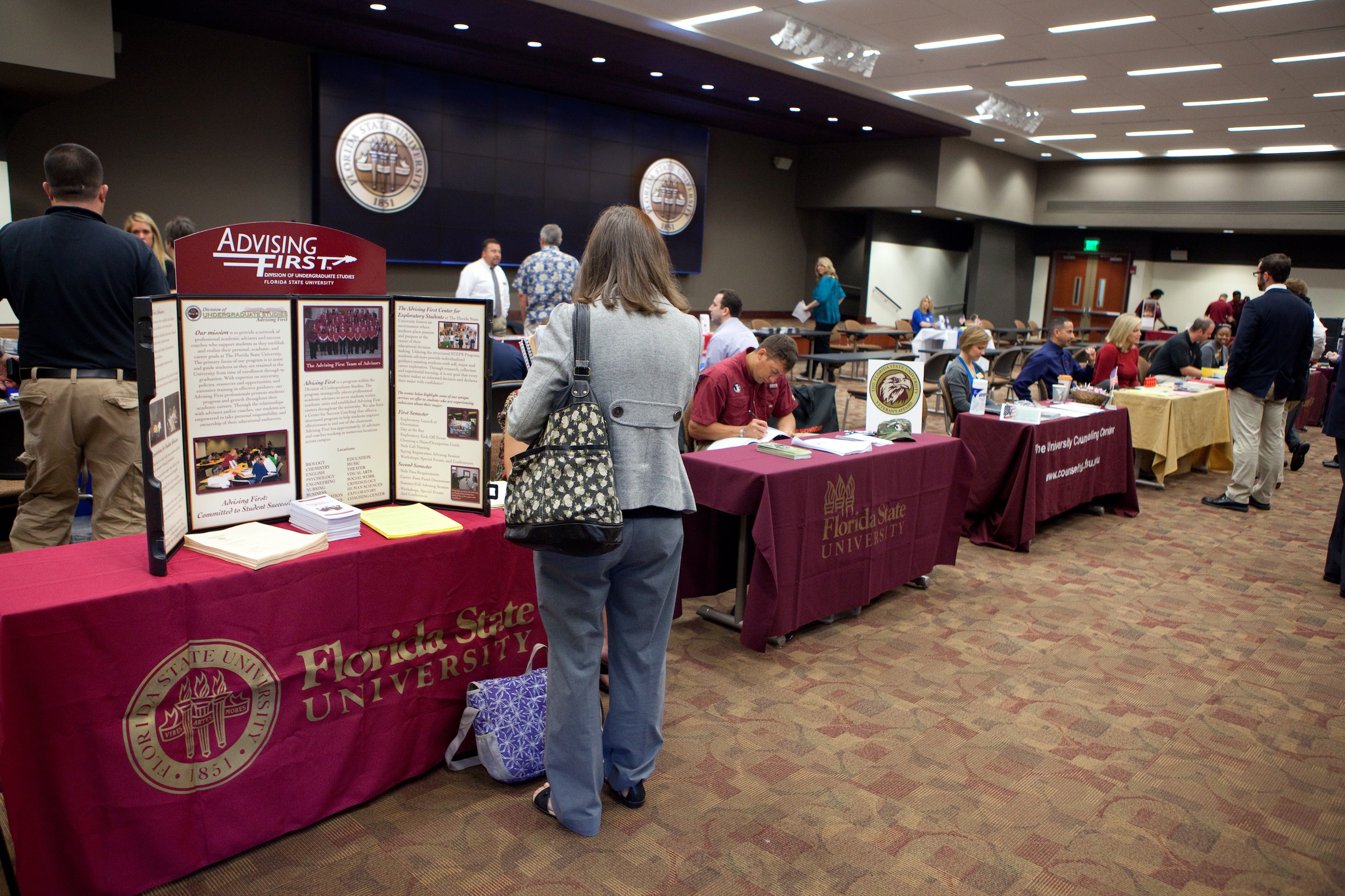 Participants in the first dialogue, "Tackling the Transition: Acclimation into College," suggested the creation of a 1-credit-hour colloquium for first-time-in-college student-veterans; specialized orientation and transition programs; and a "mega-website" with numerous facets to better serve student-veterans.
Those taking part in the second dialogue, "Finishing the Drill: Retention," suggested deploying as many resources as possible at the point of entry to keep student-veterans engaged throughout their college careers.
The panel discussion featured a presentation of research findings from a Florida State sociology class, held for the first time during the spring 2012 semester. The research, conducted by student-veterans for student-veterans, suggested such things as a need for the university to implement orientation and advising programs specifically for veterans.
"This event is about raising awareness of the veteran experience," said Phil Lennon, a sociology major and president of Florida State's Collegiate Veterans Association. "Based on what we discussed today, our administrators, faculty and student leaders can have a background to engage new student-veterans as they transition to campus."
In addition to the discussions, a veterans-resource exhibition featured representatives from university offices and local, state and federal agencies that provide various services and assistance to veterans.
The event, cosponsored by the Florida State Veterans Center and the Florida Department of Veterans Affairs, was presented with support from the offices of the President, Student Affairs, University Relations, Admissions and Undergraduate Studies, as well as the Florida State College of Medicine.