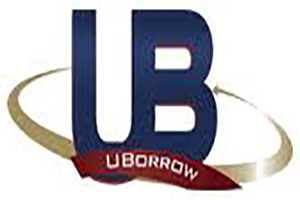 Students and faculty at Florida State University and the state's other public universities now have the ability to borrow materials from any State University System (SUS) library with a single search and without leaving their home institution.
UBorrow, developed by the Council of State University Libraries (CSUL) and the Florida Center for Library Automation (FCLA), allows library users to request materials from any participating library with just a few keystrokes on their computers.
UBorrow was designed for the library user, so it is easy to navigate and simple to use. If a book is unavailable at one SUS library but is available at another one, the UBorrow icon will appear on the search page. The user can follow this link to the statewide catalog, request the item using his or her library credentials, and have it delivered to and available for pick up at the user's specified library location in just a few days.
This unmediated borrowing service creates a virtual statewide library of 16 million items and delivers materials more quickly and efficiently than standard interlibrary loan.Studies have shown reductions of as much as 90 percent in the cost of sharing books when systems like UBorrow are used instead of traditional interlibrary loan services.
Ease of use and increased efficiency are not the only positive aspects of the system. UBorrow also facilitates the cost-effective use of library funds.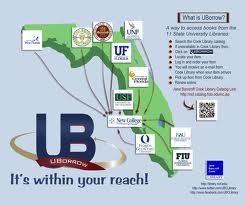 "UBorrow allows state university libraries to better leverage state dollars to maximize resources," said Julia Zimmerman, dean of Florida State University Libraries. "By sharing our collections, libraries reduce duplication of items and buy more unique materials that benefit the scholarship of students and faculty statewide."
In addition to cost savings, this collaboration between state university libraries aims to satisfy more patron requests. Library staff at all of Florida's public universities worked together to streamline processes, resulting in decreased turnaround time for sharing materials and improved patron satisfaction.
UBorrow, which officially launched in August 2011, has been quite successful in its early operation. During the fall 2011 semester, 12,067 items were loaned statewide among all the state universities. Through UBorrow, 2,191 items were loaned in the first two weeks of January 2012, up from 2,948 for the all of August 2011. Requests for items have come from undergraduates, graduate students, faculty and staff, and the initial feedback about UBorrow from users has been very positive.
The State University Libraries, individually and collectively, provide access to collections and services that directly support the teaching, research, and service missions of Florida's state universities and the communities they serve. The libraries, in settings both physical and virtual, inspire intellectual inquiry, facilitate learning, and serve as a catalyst for the creation of new knowledge.