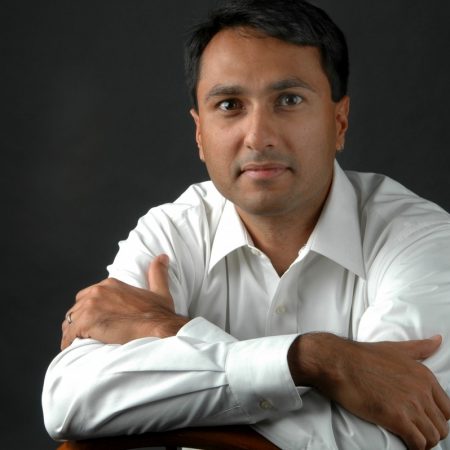 Eboo Patel said that there are two words that changed his life: social entrepreneurism.
Patel, the president and founder of Interfaith Youth Core, an organization that is driving social entrepreneurism and the global interfaith youth movement, spoke Feb. 2 to a group of about 50 faculty, staff and students from across the nation attending the 22nd Annual Jon C. Dalton Institute on College Student Values Conference at Florida State University.
Patel discussed his past experiences that inspired the interfaith cooperation movement. Referencing his days at the University of Illinois, Patel said that he believes in the power of youth organizations and college campuses that value diversity, multiculturalism and interfaith.
"We couldn't just run interfaith service projects in random places," he said. "What made the most sense was the place that we were changed, the place that takes other identity issues seriously, the place that helps set the civic priorities of the nation, the place that trains our societies leaders, the college campuses."
FSU Vice President for Student Affairs Mary Coburn said the event hit close to home at Florida State.
"I think that this whole idea of social entrepreneurism is so FSU-ish because we are a values-based institution and we see social action and activism so prevalent," she said. "It's great to hear about other people who nationally have had these ideas. It also makes me proud to think back about Florida State and the things that have been created here."
Patel said he believes in the cooperation of religiously diverse people and will continue to support the morality, spirituality, and diversity that are found on college campuses around the world.
The Jon C. Dalton Institute on College Student Values Conference is a unique, annual conference that has helped to brand Florida State as a leader in the promotion of values and character development as essential components of a college education. The theme for this year's institute, held Feb. 2-4 at FSU, was "Values to Action: Preparing College Students to be Positive Changemakers in the Global Society."