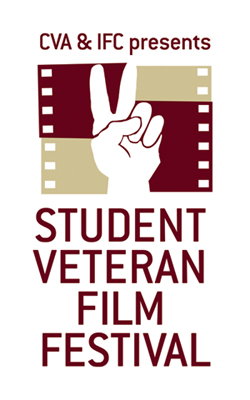 The Collegiate Veterans Association (CVA), along with the Interfraternity Council (IFC) and the College of Motion Picture Arts at Florida State University, will present the critically acclaimed film "Hell and Back Again," directed by Danfung Dennis, at Ruby Diamond Concert Hall on Veterans Day, Nov. 11.
The film, which follows the life of 25-year-old U.S. Marine Sgt. Nathan Harris as he confronts the physical and emotional difficulties of readjusting to civilian life after his time fighting and being wounded in Afghanistan, is a 2011 Sundance Film Festival Grand Jury Prize winner.
As part of the student-veteran initiatives Florida State President Eric J. Barron announced in October, the CVA and IFC created the Student Veteran Film Festival to raise awareness of student-veterans' issues and support the establishment of a veterans center. The screening of "Hell and Back Again," whose proceeds will directly benefit the FSU Veterans Center, will set the stage for what will become a multifilm festival.
Immediately following the screening, audience members will have the opportunity to participate in a question and answer session with the director of the film, Dennis, and other guests.
Tickets are $10 for students and $30 for the general public. To purchase a ticket, visit www.fsuvetfilmfest.com.
The film festival will take place:
FRIDAY, NOV. 11
4 P.M. EST
FLORIDA STATE UNIVERSITY
RUBY DIAMOND CONCERT HALL
222 S. COPELAND ST.
TALLAHASSEE, FLA.
A reception for attendees will be held one hour prior to the screening on the Westcott Plaza.
In addition, a ribbon cutting ceremony to mark the official opening of the FSU Veterans Center will take place at the center's interim location. The ceremony will take place:
SATURDAY, NOV. 12
9 A.M.
FLORIDA STATE UNIVERSITY ALUMNI CENTER
PEARL TYNER HOUSE
1030 W. TENNESSEE ST.
TALLAHASSEE, FLA.
For more information, contact Andrea Wolf of the FSU Office of News and Research Communications at (850) 644-4030 or awolf@fsu.edu.