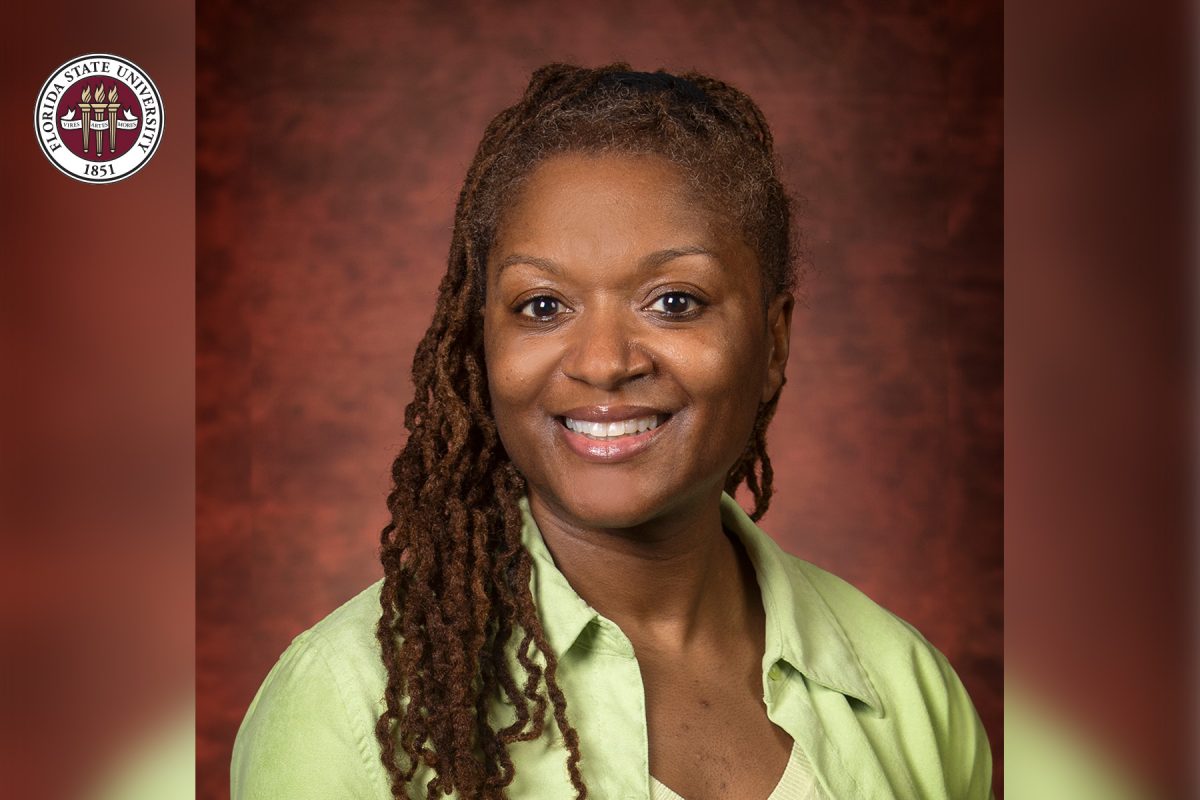 A Florida State University researcher has been awarded the largest National Science Foundation CAREER grant in FSU history and the first NSF CAREER grant for the College of Communication and Information.
Yolanda Rankin, associate professor in the School of Information, is the recipient of a five-year $1.5 million NSF CAREER grant in support of her research to advance Black women pursuing careers in computing.
CAREER Awards are NSF's most prestigious recognition of early career faculty who serve as role models in education and lead research advancement in their departments.
"I am thrilled that Dr. Rankin's excellent work has been recognized with such an impactful NSF CAREER grant," said Michelle Kazmer, dean of the College of Communication and Information. "Dr. Rankin's research into meaningful approaches to support and advance representation of Black women in computing fields is vital to ensuring a computational future that works for all people. It is appropriate that the College of Communication and Information's first CAREER grant is to a scholar as extraordinary as Dr. Rankin, and we are fortunate to count her as a member of our faculty."
Rankin's research works toward ensuring more Black women are not only interested in pursuing degrees in the computing field, but also graduate with their degrees in that field. She specifically uses Black feminist epistemologies, or Black women's ways of knowing as a valid framework for understanding the world, in her research regarding who designs technology, who gets access to technology and for advancing the representation and retention of Black women in computing.
"Receiving this NSF CAREER grant is an honor and I take this very seriously," Rankin said. "This is not just about the next five years; for me, this is my life's work. I've always been about the business of mentoring and supporting Black women and all women in the field of computing."
This funding will not only help Rankin in her research but will also give numerous opportunities to underrepresented students to learn more about the various paths in the world of computing. Rankin said this grant will allow students to have the opportunity to attend conferences such as blackcomputeHER, which emphasize Black women's ability to be innovators in tech while meeting Black women leaders in the field.
Before joining the CCI's faculty in 2017, Rankin worked in the computing industry for more than 10 years. She was often the only Black woman working on her team, so she knows firsthand the impact her research will have for Black women in computing or tech. She said her work experience enables her to integrate industry practices into a classroom setting, and she's grateful that this grant will help her research bridge the gap for Black women between post-secondary education and the workplace.
"Receiving such an NSF CAREER grant shows the importance of Dr. Rankin's work to the broader fields of computing and information science," said Chris Hinnant, director of the School of Information. "The grant also signifies the level of excellence with which her work is undertaken and how it is viewed by the broader scholarly community. Ultimately, the outcomes of the grant will play a key role in making computing more inclusive and representative."
For more information, visit cci.fsu.edu.