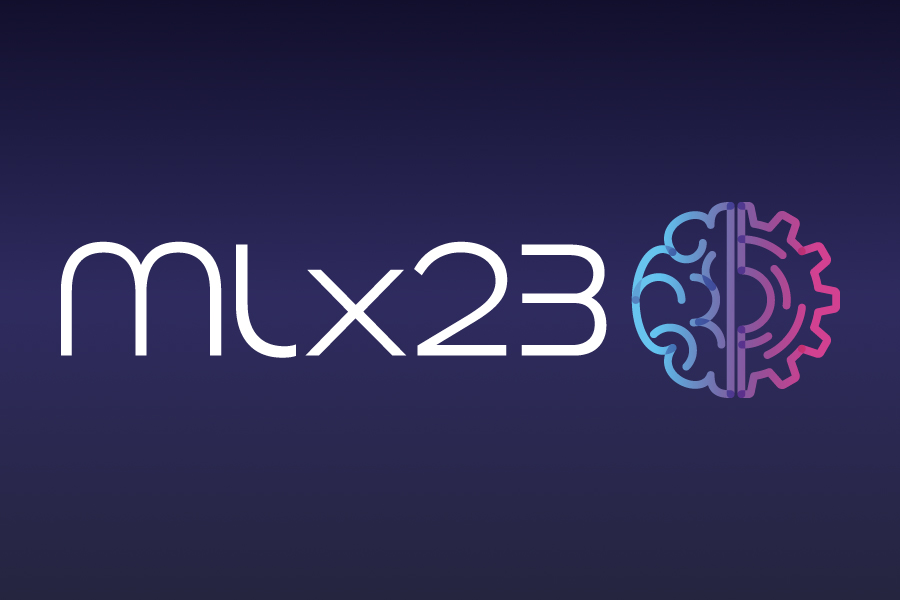 Machine learning and artificial intelligence have grabbed the spotlight with their potential to change the way we interact. Florida State University presents the 2023 Machine Learning Expo (MLX23) to explore the latest applications of machine learning and AI by FSU researchers.
The expo will be held from 9 a.m. to 5 p.m. Saturday, April 22, at the Jim Moran Building in downtown Tallahassee and is presented by the FSU Interdisciplinary Data Science Master's Degree Program (IDS).
"We invite participants of this expo to open their minds to the possibilities these new tools offer, which are sprouting all around them," said Gordon Erlebacher, FSU IDS program director and professor of scientific computing. "There's an opportunity for Florida to become a leader in using advanced AI tools. This expo is an efficient way for the FSU community to become familiar with the tools, their use and the ethical considerations they raise."
AI's groundbreaking technology focuses on building systems that learn and improve from history and experience rather than explicit programming and is profoundly impacting many segments of business and industry including research activity.
MLX23 examines the newest machine learning and AI trends through presentations by FSU faculty, researchers, staff and students that illuminate how these tools are already being applied to solve complex problems. Each presentation will be accompanied by an objective analysis to compare the problem before and after machine learning integration, and hosted panel discussions will cover AI education, usage and ethics.
"Our lives are being transformed by AI," said Zhe He, associate professor and co-chair of the information technology master's program in the FSU School of Information. "Almost everyone is impacted by AI to a certain degree."
This year's presenters include researchers who contribute to the analysis of machine learning and AI from varied research perspectives including art, linguistics, physics, computer science, civil engineering, data administration and cyber security.
Peter Stone of the University of Texas Artificial Intelligence Laboratory and Sony AI America and founder and director of the Learning Agents Research Group, part of UT Austin's Department of Computer Science Artificial Intelligence Laboratory, will deliver a keynote address.
"Machine learning, especially the generative kind, has made much progress in both language and images," Erlebacher said. "More people have used AI chatbot ChatGPT since it launched in November 2022 than any other app or product in history. There are so many ways to use these new technologies, and we are excited to share them with attendees."
Concerns are commonly articulated about the potential for AI software to be abused, not least by the scholars most invested in the technology's development. The workshop will respond to these concerns and foster discussion on the importance of responsible use.
"It's critical that we share our experiences using AI in research, education and our daily activities," Zhe He said. "I hope attendees will also become aware of the unintended consequences of AI in our society."
MLX23 is sponsored by FSU's College of Arts and Sciences, College of Communication and Information, School of Information, Department of Computer Science, Department of Scientific Computing, Department of Mathematics, Department of Statistics and Jim Moran College of Entrepreneurship.
For the full schedule of presentations, topics, details on the presenters and more, visit datascience.fsu.edu/mlx.
About the FSU Interdisciplinary Data Science Master's Degree Program:
Students in this professional degree program study the latest in machine learning, artificial intelligence, computer science, mathematics and statistics as they prepare for wide-ranging careers, from cybersecurity to the sciences and health care, from finance and economics to the humanities and more.