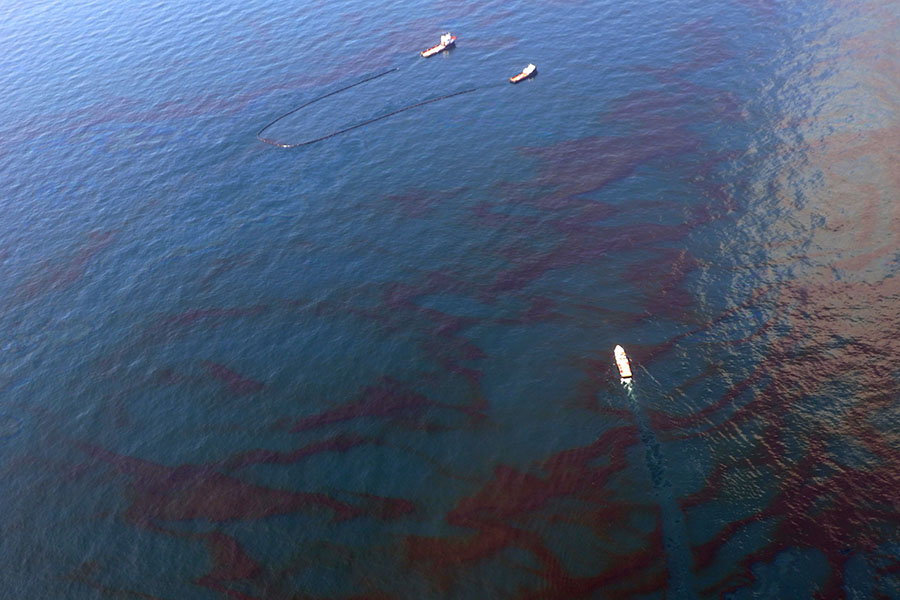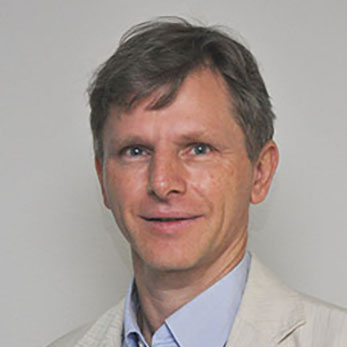 Florida State University researchers have received nearly $9 million from the National Academies of Sciences, Engineering and Medicine's Gulf Research Program to improve predictions of water currents in the Gulf of Mexico that impact critical oil and gas infrastructure, fisheries management, and extreme weather events as well as the spread of ocean pollution.
The five-year project is the third phase of the Understanding Gulf Ocean Systems program and will be led by Eric Chassignet, director of the Center for Oceanic-Atmospheric Prediction Studies and a professor in the Department of Earth, Ocean and Atmospheric Science.
Understanding current patterns is important for fishery managers who need to understand when and where marine resources occur to accurately survey their abundance trends, reduce mortality of endangered or protected species, and predict future population trends. The main current being studied is the Loop Current, which is a deep, fast-moving current that has the potential to push pollution beyond the Gulf and to create eddies that quickly intensify tropical storms and hurricanes before they make landfall.
Forecast system improvements will be developed and applied to existing weather modeling systems to increase predictability of the general condition of the free water in terms of wind, waves, and swell, as well as hurricanes and other extreme-weather events.
"During the grand adaptive sampling experiments, our consortium plans to use instruments on airplanes to measure surface velocity and other variables with the consortia using different tools, such as subsurface floats and moorings, to measure ocean currents at certain depths and gather data such as temperature and salinity," Chassignet said. "We're all planning on taking observations at the same time to improve predictions. What is unique to this collective approach is that we will be constantly adapting our sampling strategy to the ocean conditions to ensure better predictions."
The project, known as GOFFISH, aims to enhance fisheries management and extreme-weather forecasting by improving forecast systems used by the U.S. Navy and the National Oceanic and Atmospheric Administration, developing new tools to provide forecasts and knowledge of full-water-column currents. These improved forecast systems also support industry safety by reducing risks associated with offshore oil and gas exploration and production.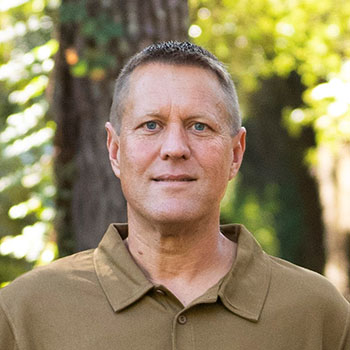 Team member Steven Morey, a former COAPS researcher and current professor in the Florida A&M University School of Environment, noted that many team members have been studying the Gulf for more than a decade to understand the effects of the Deepwater Horizon oil spill.
"These investigations help us understand what happened in the past to be better prepared for the next event, and they also provide new knowledge with applications to fisheries, hurricane forecasting, and other topics of importance to Gulf coast communities," Morey said. "This project allows us to make serious advances in predicting the highly variable Gulf of Mexico circulation."
Researchers from NOAA, the U.S. Naval Research Laboratory, North Carolina State University, Massachusetts Institute of Technology, University of California San Diego, University of California Santa Cruz, Ensenada Center for Scientific Research and Higher Education, University of Southern California, Fugro, Tendral and Chevron will join Chassignet and Morey on the project.
GOFFISH is the third phase of the Gulf Ocean Systems program. Phase One included high-frequency radar data collection and analysis of ocean dynamics in the area as well as assessments of existing Gulf of Mexico forecasting systems. Phase Two involved utilizing machine learning algorithms to develop forecasting systems and estimate probabilities related to eddies and identify conditions critical for monitoring.
"Thanks to the incredible and ongoing work from the UGOS investigators, we have a solid foundation of knowledge on the Loop Current — with more new data and discoveries happening every day," said Michael Feldman, GRP senior program officer. "The UGOS-3 researchers will build on that understanding to have a lasting impact on forecasting accuracy and capability, supporting both end users and the communities that live and rely on the Gulf of Mexico."