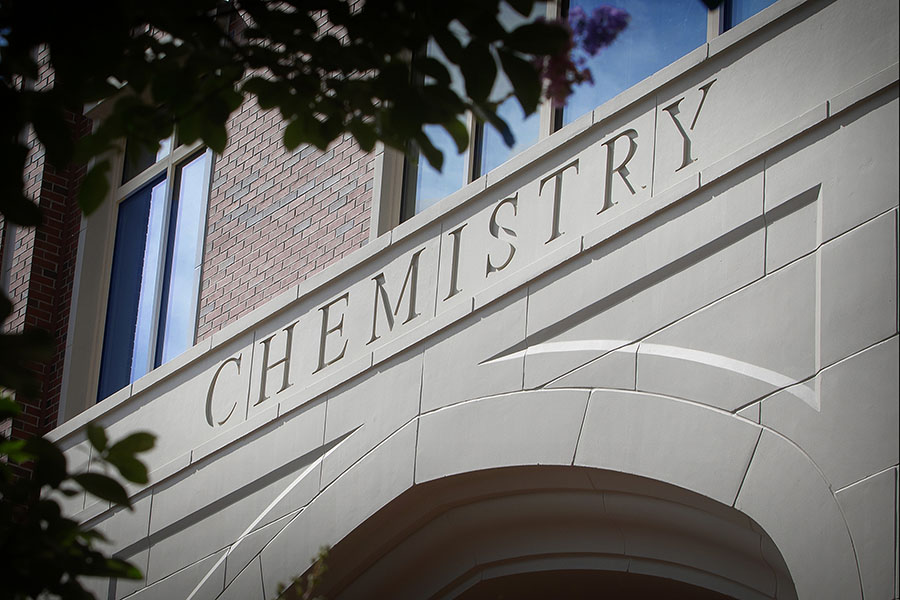 The Florida State University Department of Chemistry & Biochemistry is launching a new initiative designed to help underrepresented students achieve a master's degree and then move on to a doctoral program.
The Bridge program, funded by the American Chemical Society, is being launched this summer. It will provide two to three students per year with a tuition waiver and a stipend, plus research and mentoring opportunities.
"We want to create the right environment to help these students succeed in graduate school," said Professor of Chemistry Michael Shatruk, who is spearheading the initiative. "We see plenty of qualified students applying to our graduate school, but we need to focus on retention and moving them on to the next level, to make them competitive in the Ph.D.-level job market."
ACS will provide FSU with $180,000 to support incoming graduate students selected for the program. This will be supplemented with tuition waivers from The Graduate School and the College of Arts and Sciences.
"To be selected as one of only three in the country and with so many competing institutions, is simply a magnificent achievement," said Mark Riley, dean of The Graduate School. "The ACS Review Committee was obviously deeply impressed not only with the quality of the proposal but also with FSU's outstanding record in furthering diversity and inclusion initiatives on our campus. We have similar programs which have been remarkably successful, and they saw the great synergy of what we do here and our unwavering commitment to continue to increase the number of underrepresented minority students in STEM areas."
The university has similar programs in physics and medicine. ACS is also funding similar programs at Arizona State University, Georgia Tech, Indiana University – Bloomington, The Ohio State University, University of California – San Diego, University of Wisconsin – Madison and University of Houston.
FSU and Ohio State are the only institutions to offer bridge programs in both physics and chemistry.
"The ACS Bridge Program provides a great opportunity to expand diversity in Chemistry and Biochemistry, and I was so pleased to learn that it had been funded," said Sam Huckaba, dean of the FSU College of Arts and Sciences. "It complements well the successful APS Bridge Program awarded to Physics in 2014, and together, they highlight our steady progress in this important area."
The first two students will start this summer and will be able to conduct research in the department. In addition to Shatruk, FSU Associate Professor of Chemistry Eugene DePrince, Associate Professor of Chemistry Ken Hanson and teaching faculty Bridget DePrince will provide faculty mentoring to the Bridge Fellows. Six current graduate students will serve as peer mentors.
Eugene DePrince, who is leading the program with Shatruk, said that while the goal of the program is to enhance diversity in their graduate student ranks, it is also setting the stage for other changes in the department's approach to student success.
"Developing the application to ACS and now preparing for the actual implementation of the Bridge program have given us an opportunity to rethink how we advise our graduate students, as well as the support systems that we can make available to them," DePrince said. "By strengthening our advising and mentorship practices, we can enhance the success and retention of not only the Bridge Site participants, but also our general graduate student population."