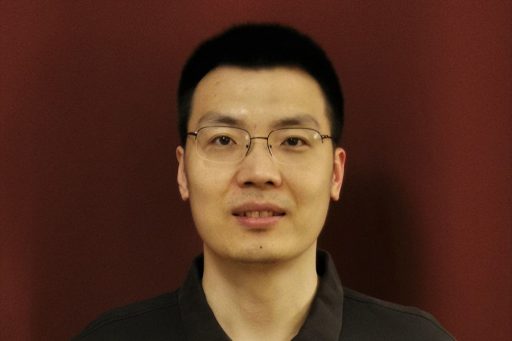 A Florida State University faculty member has earned one of the most prestigious awards in the field of statistics.
Yiyuan She, a professor and assistant undergraduate adviser in the Department of Statistics, was named a 2021 Fellow by the Institute of Mathematical Statistics (IMS) along with 40 other researchers from around the world.
The IMS is an international professional and scholarly society devoted to fostering the development and dissemination of theory and applications of statistics and probability. The nonprofit, formed in 1935 in Ann Arbor, Michigan, consists of about 3,500 members as well partnerships with other statistical societies throughout the globe. The IMS is one of the three major societies concerned with mathematical sciences research.
"I am humbled to be among the small group of statisticians and probabilists who were chosen," Professor She said. "It's a recognition of my past research, activities, accomplishments and contributions. Being named an IMS fellow is an honor for any statistician."
A faculty member's designation as an IMS fellow greatly increases the national and international reputation of the department, said Xufeng Niu, Department of Statistics chair and professor.
Fellows are nominated and then chosen by an IMS committee for having demonstrated distinction in research, leadership to the field, or leadership in the application of statistics or probability. According to the IMS, Professor She was chosen for his novel and sustained contributions to high-dimensional and robust statistics, for excellence in mentoring, instruction and service to the profession.
Researchers frequently encounter high-dimensional datasets, or big data, in fields such as genomics, economics and machine learning. For such massive datasets, analysis techniques with strong theoretical justifications, efficient computation, and that remain valid under a wide range of conditions, are highly sought.
"Research in this field lends itself to multidisciplinary approaches and Dr. She has been a motivator and leader in developing interdisciplinary research projects at FSU," Niu said. "He is an outstanding young researcher in the fields of high-dimensional statistical analysis, machine learning, statistics computing, optimization and biostatistics."
Professor She earned a bachelor's degree in mathematics and a master's degree in electrical engineering and computer science from Beijing's Peking University before attending Stanford University, where he received his doctorate in statistics. In 2008, he came to Florida State as an assistant professor of statistics and was promoted to professor in 2018.
He is an elected Fellow of the American Statistical Association, an elected member of the International Statistical Institute, a National Science Foundation CAREER award winner, and has an extensive list of journal citations to his name, spanning a wide variety of statistical research topics.