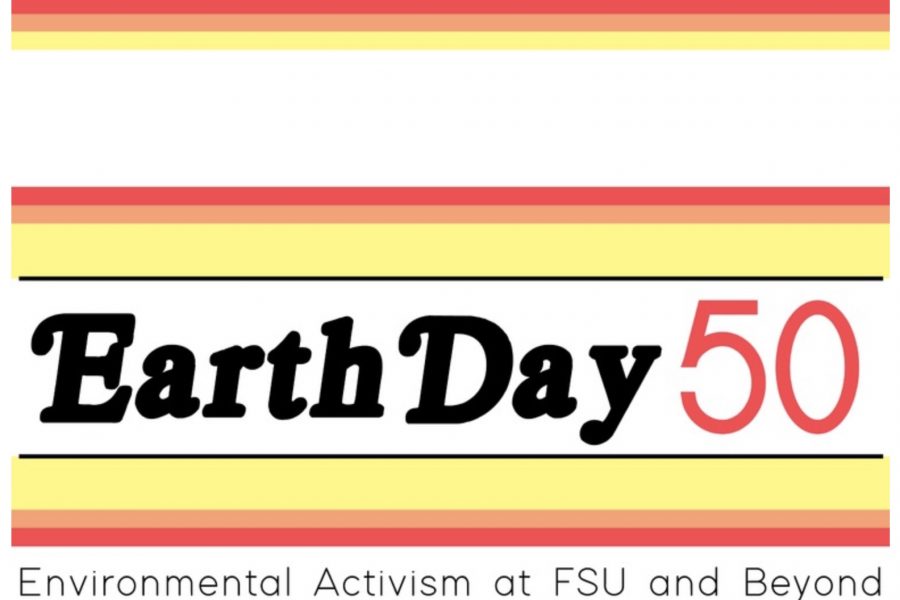 April 22 marks the 50th anniversary of Earth Day and to commemorate the occasion, Sustainable Campus and Florida State University Libraries' Special Collections have partnered on an online, virtual exhibit.  
Organizers took a local perspective with the curated collection by highlighting the history of Earth Day at FSU and the greater Tallahassee area and celebrating alumni who have made significant, positive impacts on the environment.   
Titled "Earth Day 50: Environmental Activism at FSU and Beyond," the exhibit sets a timely tone using throwback fonts and color schemes reminiscent of the 1970s. Items featured include the work of students, alumni and researchers at FSU, as well as artists, journalists, government officials and educators in Florida. 
The collection was originally intended as a physical exhibit to be installed in Strozier Library in early April, but the Coronavirus shutdown necessitated the shift to online.   
"Thanks to the flexibility and dedication of the FSU Libraries team, the Earth Day 50 exhibit will be available online for all," said Elizabeth Swiman, director of Sustainable Campus. "Although the physical exhibit is postponed, the digital platform allows the story of Earth Day and environmental activism at FSU to continue to be shared."  
Visitors can take a deep dive into FSU's Earth Day history, complete with photos, newspaper clippings and a host of archival materials. The collection includes handwritten correspondence from former Gov. Claude Kirk and his environmental adviser Nathaniel Reed. Together, the two were instrumental in helping to preserve Big Cypress Swamp, at the time the last known wild home of the Florida Panther. 
Those who virtually tour the exhibit also will learn more about notable FSU figures, such as "Her Deepness," Sylvia Earle, the diver, marine biologist and activist who helped pave the way for women in science. The exhibit also features student groups like the Center for Participant Education, which have given students a platform to inform university and state policy for the past 50 years. 
The exhibit is part of Sustainable Campus' ongoing mission to forge partnerships and host events that bring awareness to environmental problems and inspire action to work toward solutions.  
Plans are still in the works for a physical exhibit once distancing measures allow, organizers said.  
 To view the digital exhibit, visit fsuearthday50.omeka.net.