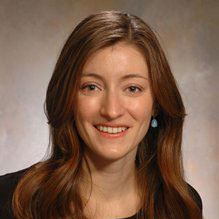 A Florida State University researcher has won an early career award for her work examining the abundance of algal species that are indistinguishable, even under a microscope.
Assistant Professor of Biological Science Sophie McCoy received the Norma J. Lang Early Career Fellowship from the Phycological Society of America to explore the ecological differences and consequences associated with algal species that appear identical in structure but have key genetic differences.
"It is such an honor for me to receive this fellowship from the Phycological Society of America," McCoy said. "Phycology is a rigorous field that includes the taxonomy, anatomy, natural history, ecology, physiology and evolution of algae. It is a very broad yet also detail-oriented field, and this fellowship has made me feel more confident in my ability to contribute new and exciting ideas."
McCoy is the third ever Lang fellow. The PSA established the award in 2017 to honor Norma J. Lang, an accomplished botanist and University of California, Davis professor who passed away in 2015. She was a pioneer in using transmission electron microscopy to study cyanobacteria.
The fellowship comes with a $10,000 award that will help McCoy develop her research on what's known as cryptic or visually indistinguishable algal species.
McCoy has taught at Florida State since 2016. She received her doctoral degree from the University of Chicago and conducted postdoctoral work at Plymouth Marine Laboratory as a Marie Curie Fellow.
Her research examines the physiological response of macroalgae and seaweed to environmental stressors, such as the warming of ocean waters.