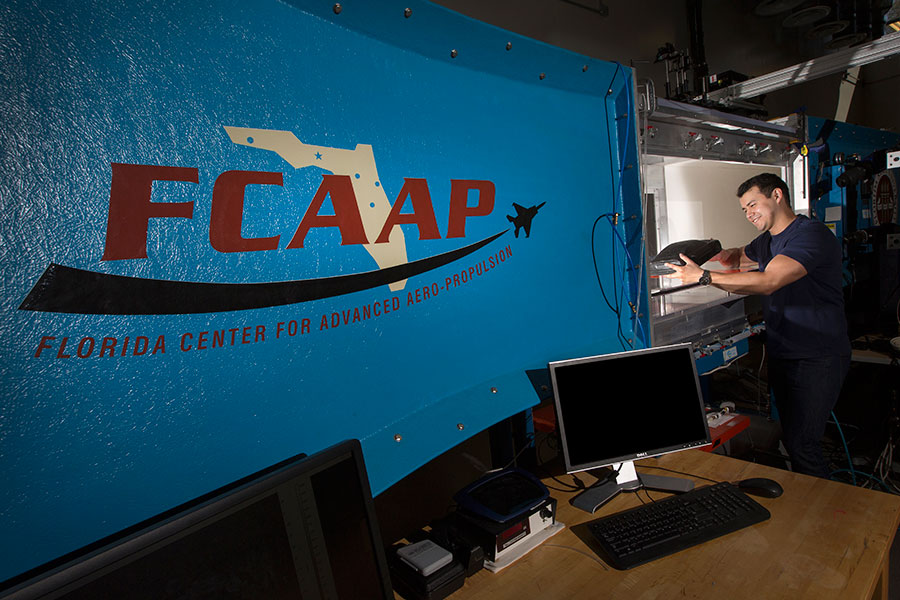 Florida State University will host the 128th semi-annual meeting of the Supersonic Tunnel Association International this week to help boost collaboration and research within the community of high-speed aerospace researchers.
About 80 scientists from the global aerospace community are expected to attend.
"It's a great honor to welcome these scientists to Florida State University," said Associate Professor of Mechanical Engineering at the FAMU-FSU College of Engineering Rajan Kumar. "Hopefully this can lead to more research opportunities and collaborations for FSU faculty and students. This is the first time FSU is hosting this meeting which will bring significant international visibility to our research programs and the university."
STAI was formed in 1965 to provide an organization for operators of high-speed aerodynamic testing facilities. This later expanded to include fluid mechanics and other areas of aerospace research. Its members include research universities as well as aerospace companies such as Boeing, Lockheed Martin and government entities such as NASA and the Air Force Research Laboratories.
FSU, with the Florida Center for Advanced Aero-Propulsion, is at the forefront of this type of research. The center boasts one of the most advanced polytonic wind tunnel operations in the country, with a wind tunnel that allows some of the world's leading scientists and engineers to conduct innovative aerospace experiments at speeds as fast as Mach 5.
The Florida Legislature established FCAAP in 2008 after the federal government terminated the shuttle program. Lawmakers charged the center, a joint project of FSU, University of Central Florida, University of Florida and Embry Riddle Aeronautical University, to develop cutting-edge technology and aviation while also building a new generation of scientists from the state's leading universities.