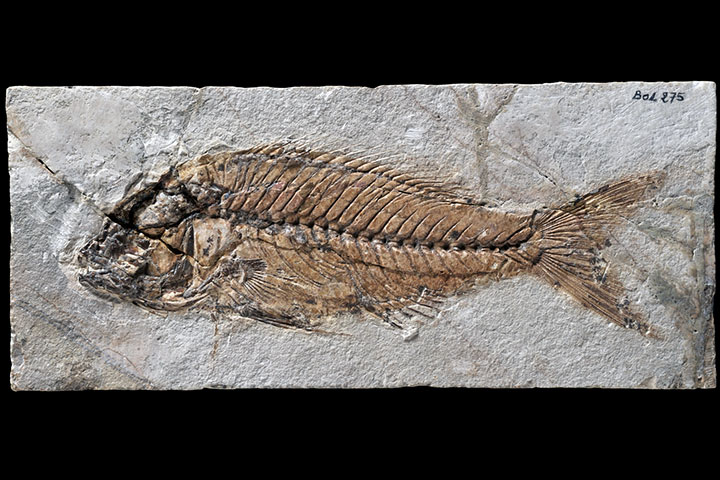 A multidisciplinary team of researchers from Florida State University and University of Florida has received a $15.5 million grant from the National Science Foundation to digitize an estimated 1 billion biodiversity specimens scattered across the nation.
The specimens include fossils, plants, insects, birds and more. They are preserved in collections at museums and universities nationwide.
"Natural scientists, both professional and amateur, have been collecting and preserving specimens of biological diversity for hundreds of years," said Greg Riccardi, director of the Institute for Digital Information and Science Communication at Florida State. "These specimens are stored in museums and private collections in great numbers. They are the primary record of what lives on earth now and what lived on earth in the past. Scientists use information about these specimens to study the history and distribution of life on earth, ecology, climate change, geology and extinction patterns."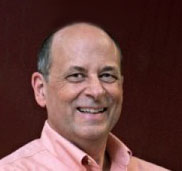 The project is called iDigBio — short for Integrated Digitized Biocollections. In 2011, the NSF funded iDigBio for five years and recently the project received a five-year, $15.5 million grant to continue this national effort to create electronic records of biodiversity collections and make them available online.
In addition to producing digital images of specimens, the project captures and displays details about where and when each specimen was collected.
This huge digitizing project, coordinated by the NSF's "Advancing Digitization of Biodiversity Collections" program (ADBC), aims to consolidate all of the specimens in one online collection.
The FSU iDigBio team is led by Riccardi and Professor of Biological Science Austin Mast. Additional staff include Roy M. Nelson, Deborah Paul and Robert Bruhn of CCI, CCI postdoctoral researcher Elizabeth Ellwood and biological science doctoral student Katelin Pearson. They will collaborate with researchers from the University of Florida's Advanced Computing and Information Systems Library and Florida's Natural History Museum.
FSU's iDigBio team works to develop expertise in digitization through technology and workforce development. Members create opportunities for the public to join the project as well by using the "Notes from Nature" web portal, which allows citizen scientists to help digitize the world's vast biological collections.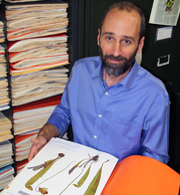 The analysis of specimens uncovers information used to formulate economic policies, environmental policies and educational decisions. Collecting data from locations around the country and placing it online makes it much easier for scientists to access this valuable information.
iDigBio.org contains more than 72 million specimen records and 15 million images from 450 collections at 270 institutions in all 50 states.
"This program is about making information available to researchers, educators, policymakers and the general public — anyone who wants it," said Larry Page, iDigBio director and ichthyology curator at the Florida Museum.
The team is currently organizing and promoting WeDigBio, the Worldwide Engagement for Digitizing Biocollections. WeDigBio is a four-day, worldwide digitizing blitz allowing people all over the world to participate in digitization.
"We co-developed an annual event that happens every fall called the 'Worldwide Engagement for Digitizing Biocollections,'" Mast said. "Last year's event involved contributors from over 150 countries in digitization of the world's biodiversity collections."
For more information or to get involved, please visit wedigbio.org.