A multidisciplinary team of Florida State University researchers is using big data analytics to make Tallahassee a more efficient and sustainable place to live for its residents now and in the future.
Assistant Professor of Electrical and Computer Engineering Reza Arghandeh, Assistant Professor of Civil and Environmental Engineering Eren Erman Ozguven and Assistant Professor of Communication Jinghui Hou are working with a group of students to develop new technologies that will help foster urban mobility by analyzing how residents use the city's power and transportation systems.
"As an engineer, I want to make an impact on the life of the citizens where I live, and that is Tallahassee," Arghandeh said. "Mobility is not all about cars and traffic. It's about the needs that follow people throughout their day." 
In collaboration with city officials, FSU researchers are planning an ambitious data analysis to better comprehend mobility issues Tallahassee residents face daily. The overall effort between the city and researchers is part of the Global City Teams Challenge (GCTC) organized by the National Institute of Standards and Technology to make cities more resilient to physical, social and economic challenges.
The National Science Foundation is also backing the FSU project through a $233,000 grant with the hopes that the lessons the researchers learn in Tallahassee can also be applied to other cities in the United States and around the world through the GCTC program.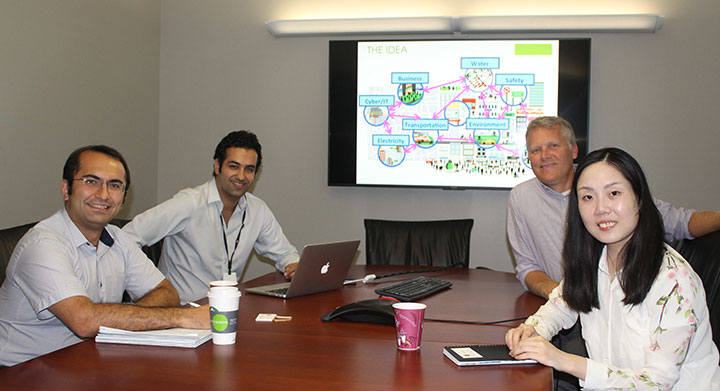 Arghandeh, who is a part of the Center for Advanced Power Systems at FSU, is focusing on data analysis and electricity distribution networks throughout the city and how to make the grid more efficient and flexible. Ozguven, a member of the Center for Accessibility and Safety for an Aging Population at FSU, will examine the traffic patterns and other transportation safety and accessibility issues.
Hou, in contrast, will tackle the human interaction side of the puzzle, engaging with city residents about how they use digital tools and applications already available to report problems such as electrical outages, potholes and other issues to local authorities. She will also examine how residents share ideas and network with fellow citizens.
"As humans, we need to have more intelligence in our networks," Hou said. "As a scholar, this is a chance to make an impact."
Michael Ohlsen, the Demand Side Management administrator for the city's electric utility, said for the city, it was a "no-brainer" to work with the FSU researchers.
"Even though we're a medium-sized city, the volume of data to analyze is immense," he said. "Our partners at FSU have the ability to process these large data sets into manageable patterns and trends that can help guide city planners and engineers." 
Tallahassee isn't as congested as some larger cities in Florida, but that could change as the city recruits more businesses and the universities bring in more students. All of that will equal more cars and potentially, safety and mobility issues, Ozguven said.
"The idea is to be prepared," he said. "More people will be on the road and be using other city services."
City officials also want to understand how to better serve residents when they are faced with an issue such as a power outage or major traffic jam.
"The data-driven technology we develop will put the City of Tallahassee one step closer in their efforts toward being a smart city by improving the city services through measurable mobility benefits," Arghandeh said.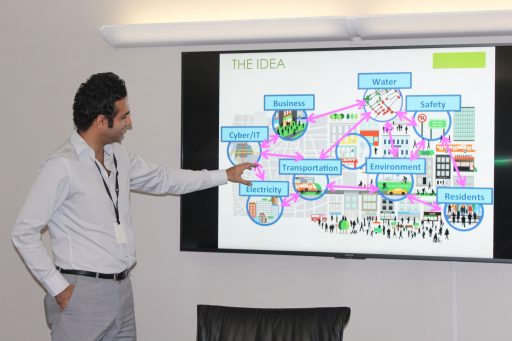 Hou will be designing surveys and working with focus groups to see what aspects of the city's digital offerings could be improved to increase participation or are widely used now.
The city currently provides several options to residents through its website and various applications related to electrical outages, the bus system and waste collection, among others.
"Tallahassee is a city on the rise, and we need to be smart about how we continue to evolve," Tallahassee Mayor Andrew Gillum said. "With the help of Florida State University and this generous grant from the National Science Foundation, the City of Tallahassee will obtain information about our electric utility and our traffic flow that will be instrumental in future growth planning, and the improvement of our overall quality of life."
The money from the NSF will be divided over two years and fund several graduate students. Undergraduate students are also contributing through the Undergraduate Research Opportunity Program as well as high school students through the Young Scholars Program.