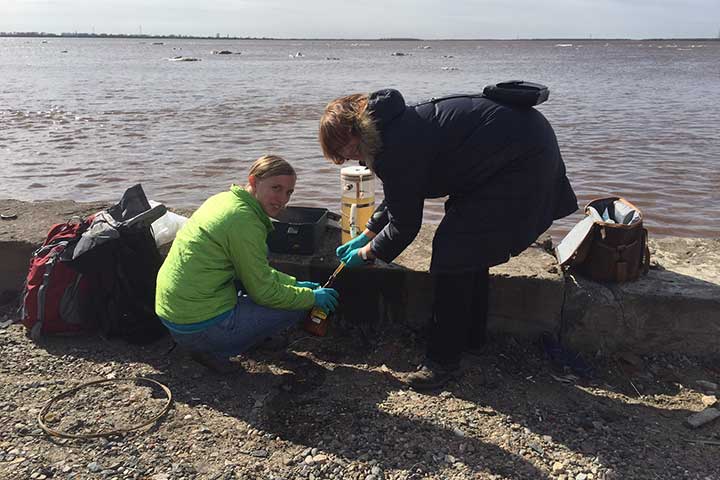 When Sarah Ellen Johnston decided to come to Florida State University last year, she knew there was a good chance she'd be on the road a bit when it came to research.
"That was one of the reasons for coming here," she said. "I knew there were a lot of international research opportunities."
Johnston's adviser, Assistant Professor of Earth, Ocean and Atmospheric Science Rob Spencer, is constantly on the road for his research. He, along with the students and post-docs working in his lab, are focused on understanding how mankind is affecting the global carbon cycle. That has led him to numerous far flung parts of the globe, including remote regions of Russia.
This year, Spencer took Johnston along with him on a 10-day research trip to Arkhangelsk, Russia through a partnership with the Russian Academy of Sciences. One of Spencer's colleagues from the academy visited FSU in the spring, and then he and Johnston made a return visit this summer.
"We trained a collaborating Russian scientist in a cutting-edge environmental analytical technique, and then we went over there to help them set up a new sampling program with their whole research group," Spencer said.
The research was funded by the Trust for Mutual Understanding, a New York-based group that is dedicated to promoting cultural exchange and better cooperation between the United States and Eastern Europe. The group typically funds arts and environmental related projects, and was particularly interested in Spencer's efforts to help foster collaborations with Russian climate scientists as he works to better understand the global carbon cycle.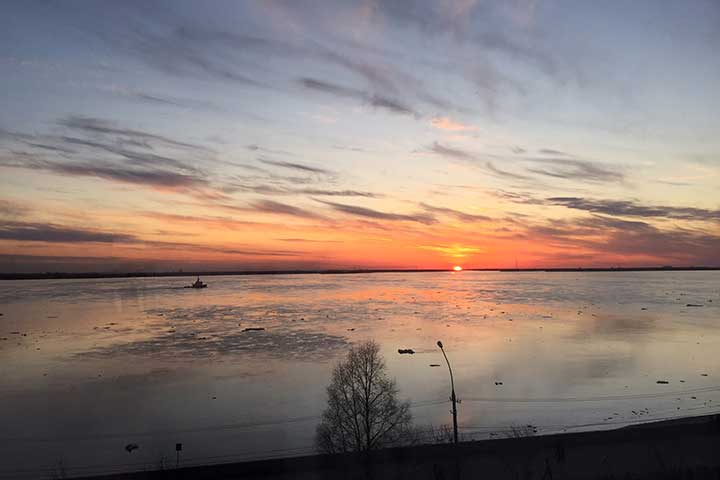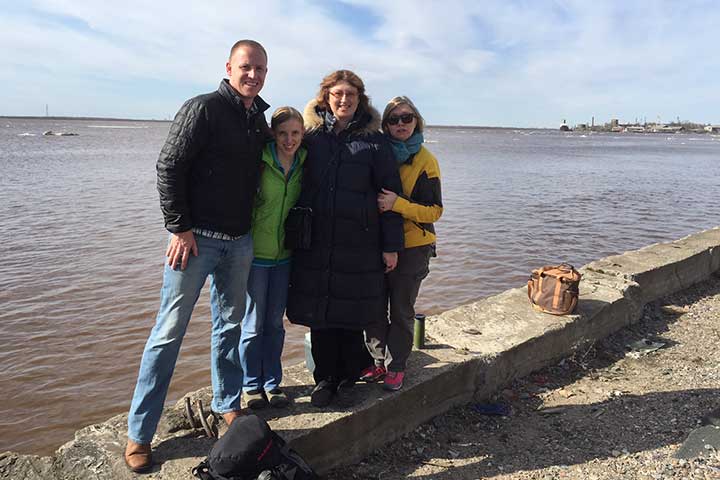 Arkhangelsk is in the northwestern part of Russia on the White Sea. Because of its northern climate, it is an ideal place for Spencer and Johnston to collect samples of water for future experiments examining how pronounced changes in the Arctic are impacting land-ocean connections.
The trip gave Johnston the opportunity to see how research was conducted in another country and also set up potential collaborations with these scientists for the future.
"A big part was to expose both young American and Russian scientists to each other," Spencer said. "We spent numerous days visiting different labs and exchanging ideas."
Heading into the trip, Johnston said she was a mixture of nerves and excitement.
"I was a bit nervous, but really excited to see how research labs worked in another country," she said. "It was pretty similar. Everyone was really welcoming."