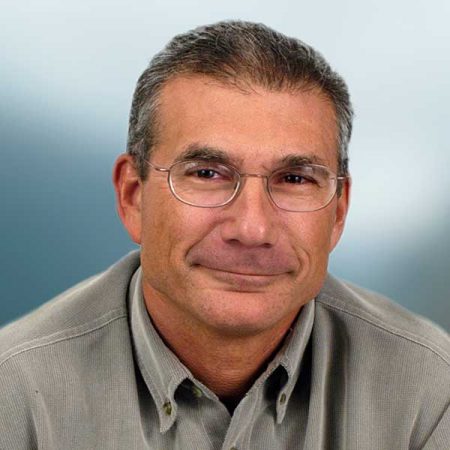 A Florida State University researcher has won part of a $2.8 million grant to explore the diets of people who undergo gastric bypass surgery in order to find less invasive ways to achieve similar weight-loss benefits.
Alan Spector, a distinguished research professor in FSU's Department of Psychology and Program in Neuroscience, will work with researchers at the University College Dublin and Ulster University to see whether people and rats alter their dietary choices after gastric bypass.
"This project will help provide critical information as to whether gastric bypass surgery, in addition to decreasing food intake, actually leads to a change in the selection of unhealthy foods in favor of healthier ones," Spector said. "We have evidence in animals that gastric bypass does indeed shift the relative intake of food options to produce an overall healthier diet. But we need to confirm this finding in people and explore what is going on in the body that leads to these changes."
Gastric bypass surgery helps severely overweight people lose weight by rerouting the path of food through the gastrointestinal tract. Following the surgery, patients experience decreased appetite, caloric intake, body weight and blood sugar. However, a major unresolved issue is whether people choose to eat less food that is high in fat and sugar in favor of lower energy alternatives such as vegetables.
Other studies on food choices of gastric bypass patients rely almost completely on self-reported information, which is vulnerable to inaccuracies. The current study will directly measure food choices and caloric intake in people before and after gastric bypass surgery. The same strategy will be used with rats that are presented with a buffet of healthy and less healthy foods in a special cage that electronically monitors their moment-by-moment choices throughout the day.
Spector's research will also examine specific gut hormones that are elevated by gastric bypass surgery. His hope is to identify non-surgical alternatives coupled with behavioral strategies that could help severely obese people choose healthier foods to eat, ultimately facilitating their weight loss and helping them maintain it.
The experiments will build on existing findings that suggest that gastric bypass surgery alters food preferences through learning without fundamentally changing how good or bad foods taste.
"This is a tremendous opportunity to finally make direct assessments of the way that gastric bypass changes eating behavior," Spector said. "The results from this study will hopefully shed light on the mechanisms by which this surgery exerts its effects on food selection and caloric intake."
The research described here is funded in part by the National Institute of Diabetes and Digestive and Kidney Diseases of the National Institutes of Health under grant R01DK106112, made possible by the U.S.-Ireland Research and Development Partnership Program. It is a unique arrangement between funding agencies in the United States, the Republic of Ireland, and Northern Ireland, combining resources to enable the best researchers from Ireland and the U.S. to work together on research to address critical issues and generate valuable discoveries that will have an impact on improving health.