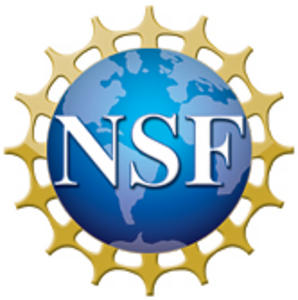 The Florida A&M University-Florida State University College of Engineering has been selected to participate in the national Pathways to Innovation entrepreneurial initiative that will help the college incorporate innovation and entrepreneurship into undergraduate education.
"This activity will greatly help in our efforts to become an entrepreneurial college and to build upon the projects of our faculty," said College of Engineering Interim Dean Bruce Locke. "The faculty in the College of Engineering is very strongly interested in commercialization of the technology developed in their labs."
The program is run by the National Science Foundation-funded National Center for Engineering Pathways to Innovation and directed by Stanford University and the nonprofit VentureWell.
"We want to introduce entrepreneurial engineering concepts earlier and throughout the curriculum," said Michael Devine, entrepreneur-in-residence for the college and the team leader for the Pathways program. "Also, the program meshes perfectly with FSU's entrepreneurial university initiative and similar efforts at FAMU. We plan to work with other partners at FSU and FAMU so that this is not just an engineering program."
The College of Engineering team is one of 14 teams from universities nationwide and one of two schools from Florida. University of South Florida is the other Florida university represented in the program.
The year-long program allows teams of faculty and administrators to meet throughout the year both in person and online with leaders from Stanford and VentureWell to assess their current offerings and develop a pathway forward to transform the undergraduate engineering experience.
Students already have a few options for courses geared toward entrepreneurship.
Devine has taught a technology entrepreneurship and commercialization course for several years. Also, students currently can take an entrepreneurial design option for their senior design class or participate in a student organization aimed at entrepreneurial activity.
Devine and Locke hope to build upon those existing options.
The team will work with other colleges, including the FSU College of Business and The Jim Moran Institute for Global Entrepreneurship, to implement some of the ideas and introduce more engineering students to concepts that are part of business students' everyday educational experience.
"The FSU College of Business and The Jim Moran Institute for Global Entrepreneurship continue to be at the forefront of offering innovative and creative classes that encourage entrepreneurial thinking, training and experience," said Susan S. Fiorito, professor and chair of the Department of Entrepreneurship, Strategy and Information Systems. "Teams of students from various majors working across campus encourages 'out of the box' thinking that enhances unique products and ideas."
Members of the College of Engineering team, led by Devine, are Locke; Okenwa Okoli, chair of the Department of Industrial and Manufacturing Engineering; Charmane Caldwell, teaching professor and director of Diversity and Inclusion in the College of Engineering; and  Ron Frazier, an entrepreneur-in-residence and assistant lecturer in the FSU College of Business.
There's been a steady increase in entrepreneurial activity at the college over the last few years. Since 2010, faculty members in the College of Engineering have submitted 104 invention disclosures, and 54 patents have been issued. In addition, four startup companies have been formed and eight licensing agreements and options have been negotiated.
Team leaders from the 14 universities met for the first time at Stanford University in November. A second meeting in January 2016 will bring together the entire teams from each university to start developing their individual plans.
For more on the Pathways to Innovation Program, visit its website.