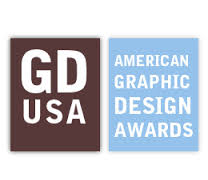 Three graphic design projects created by Florida State University's Division of Student Affairs Marketing and Communications Office have won American Graphic Design Awards in the 52nd annual American Graphic Design Awards competition sponsored by Graphic Design USA.
The winning projects and student graphic designers were:
•Oglesby Union 50th Anniversary Campaign: Maggie Seketa, Kristen Brittain, Kristy Gaunt, Tyler Trobert, Jess Hensley, Aaron Davis and Jeremiah Spangler.
•Parents' Weekend 2014 Program Booklet: Tyler Trobert, Kristen Brittain, Kristy Gaunt, Kristen Robotham, Jess Hensley and Jaymi London.
•University Housing Guide 2015-2016: Carmen Clemente, Kristy Gaunt and Kristen Robotham.
The Marketing and Communication Office, led by Aron Myers, has four full-time employees, three graduate assistants and a staff of between 14 and 20 students who work on more than 400 projects each year. In addition to graphic design, the office provides marketing strategies and manages the social media and websites of the entire division.
In addition to working for individual Student Affairs units such as University Housing and University Health Services, the office provides services for university-wide events such as Homecoming and Parents' Weekend and even for FSU co-sponsored community events like the Experience Tallahassee Festival.
"These experiential learning opportunities and honors prove invaluable for our students," Myers said. "Their strong portfolios help them launch successful careers in design, marketing and digital media. We're really excited to have our students' work recognized at such a high level."
The designers in the Division of Student Affairs are in good company. Other organizations whose design firms, ad agencies or design departments won an award include Coca-Cola, Ford, HBO, Oscar Meyer, Apple, the American Museum of Natural History, Loew's Hotels and the U.S. Olympic Committee.
"It is a great honor to have our Florida State University students' work recognized at a national level and published alongside major ad agencies, professionals and industry leaders," said Larin Littwin, art director for the DSA Marketing and Communication Office.