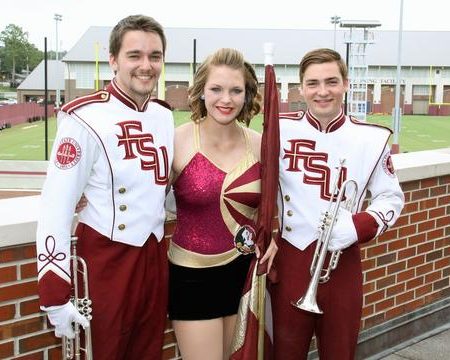 Three Florida State University Marching Chiefs have given the greatest gift of all — the gift of life.
Florida State seniors Breanna Amborn and Zachary Miller showed their courage by donating stem cells through the Be the Match organization last year, and senior Kyle Willard will make a stem cell donation later this month. The three band members signed up for the organization's national registry through donation drives coordinated by the Kidz1stFund.
The Kidz1stFund is partnered with Be the Match to find donors for Fanconi anemia. The foundation was created by Florida State head football coach Jimbo Fisher and his family in order to raise awareness and research funds for those who suffer from Fanconi anemia, like his son Ethan.
"When we found out that we had three Marching Chiefs matched as donors, we could not have been more proud and happy," said David Plack, the director of athletic bands at Florida State. "We felt the best way to recognize this and show how anyone can help make a difference was to do a halftime show dedicated to the Kidz1stFund and our three Marching Chiefs."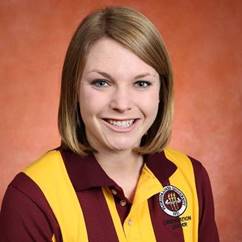 Amborn, Miller and Willard will be honored Saturday, Sept. 12, at halftime of the Seminoles' football game against the University of South Florida. The Marching Chiefs will play the "Friends" theme song "I'll be There For You" and "Holding on for a Hero" while they recognize the trio.
Be the Match performs transplant research and recruits matches for possible stem cell and bone marrow donation. The donations acquired from Be the Match helps those suffering from anything from blood cancers to sickle cell disease. After sign ups and testing, only about 1 in 540 people will get the chance to donate.
Amazingly, FSU's Marching Chiefs had three eligible donors out of 400 members.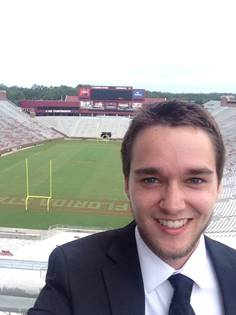 "The fact that even two matched and could give in the same year, that's incredibly rare," Cameron Ulrich, the director of operations for the Kidz1stFund.
Amborn, a senior from Blackwood Falls, Wis., is a member of the band's color guard. She signed up for Be the Match in the fall of 2013, then donated her stem cells during spring of 2014.
"I found out I was a potential match about six months after I signed up," Amborn said. "I was really shocked. They told us when we signed up that the odds of being matched with someone were extremely low. It's a statistical miracle."
Miller, from Crestview, Fla., is a trumpet row leader for the Marching Chiefs.
"It's a long process with a lot of moving parts, everything has to be just right," said Miller. "When I was donating, before they even took the needles out there was a courier ready to catch a plane to deliver my donation."
Eventually, these students may be able to contact their recipients and learn more about them.
"It hasn't been a full year yet so I'm still waiting for the confirmation that I can talk to her, but the last update I got, my patient was fine and doing really well," Miller said.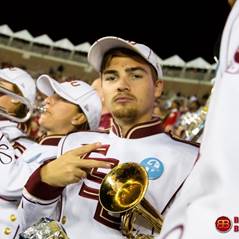 Willard, also a trumpet row leader from Apopka, Fla., will be donating in a few weeks.
"I was thrilled to find out I could potentially save someone's life, but I think it's important to recognize the cause itself," Miller said. "I regret not signing up sooner. It really is a miracle that we were chosen and everything lined up right."
The Be the Match organization holds registry signs ups at the Oglesby Union every Wednesday and Thursday on the week of a home football game. The process requires a quick swab of an individual's mouth to add them to the national registry.
The Kidz1stFund has raised $3.5 million for Fanconi anemia research in the past four years. Both the Marching Chiefs and FSU football players will wear "I fight Fanconi" stickers on their shirts and helmets to show their support during Saturday's game.
For more information on how to help, click here.