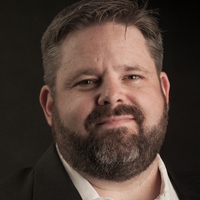 Florida State University's Center for Disaster Risk Policy made history in May by flying unmanned aircraft systems (UAS) — commonly known as drones — in an emergency response exercise to prepare for the Atlantic hurricane season.
The exercise was the first in the nation to integrate UAS. Prior to this, industry officials, emergency managers and researchers had only discussed the possibility of incorporating drones into a major disaster-response exercise.
Every May, the Florida Division of Emergency Management (FDEM) conducts a statewide exercise to prepare for the Atlantic hurricane season. The exercise is designed to test the procedures and capabilities of state and county emergency managers, private sector and nonprofit disaster response partners, and federal response and recovery agencies. It provides a crucial opportunity to practice the coordination that would be required the next time Florida is hit by a major disaster.
"The use of unmanned systems to give us intelligence after a disaster is an exciting proposition because it will be faster and cheaper," said FDEM Director Brian Koon. "We'll get real-time video and we won't be putting people into harm's way, so I'm eager for that capability to develop."
The center's research faculty worked for months to develop the procedures and coordination required to provide UAS capability directly to the state Emergency Response Team.
"Flying the UAS is the easy part," said David Merrick, the center's director and lead researcher on the project. "Where the real work lies is in aligning the UAS capabilities with the existing workflow and processes in the emergency operations center."
The exercise scenario involved a major hurricane striking Palm Beach County. To simulate the assigned mission, the center's team conducted a drone flight inside FSU's existing authorized UAS research area near Tallahassee. Using a small quad-copter with two mounted cameras, the team streamed live video into the Emergency Operations Center, providing a real-time look at the disaster impact area and allowing for better decision making by emergency managers. The UAS also captured high-resolution photographs that would enable faster damage assessment of homes and businesses, as well as information on the extent of flooding.
Koon said he is eager to explore more uses of UAS in disaster response and incorporate the technology as quickly as possible. One future research area that was discussed was how to integrate UAS operations directly with Urban Search and Rescue (USAR) teams working in the impact areas.
The Center for Disaster Risk Policy is the research component of the Emergency Management and Homeland Security Program in the College of Social Sciences and Public Policy at FSU. The program began courses on the application of unmanned aircraft systems in spring semester 2015.