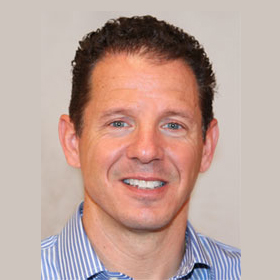 Aerospace and aviation industry leaders descended on the Florida State University campus this week as engineering researchers pitched the successes that could occur by combining the resources and ingenuity of both the academic and the business worlds.
Lou Cattafesta, co-director of the Florida Center for Advanced Aero-Propulsion, and Ohio State University Professor Mo Samimy brought together a coalition of industry leaders including representatives from Boeing, Lockheed Martin, Northrop Grumman and the three military branches to pitch the new Center for Applications in Flow Control.
The center would be one of the National Science Foundation's Industry/University Cooperative Research Centers (I/UCRCs). The new center, with industry support, will take on projects that the industry deems as crucial to future success as a way to transition basic research in flow control to products and also train graduate students for work in the industry.
It's also significantly cheaper for industry to go through universities to complete some of this research.
"All the partners are going to share the risk, the cost and the discovery," Cattafesta said.
Specifically, researchers would focus on active flow control (AFC). AFC, in its simplest terms, is how air travels through an aircraft's engine or over its wings and other parts of the aircraft. The flow can affect the aircraft's performance, safety and overall efficiency.
AFC seeks to alter the flow from its natural state to another state with more desirable characteristics, such as improved performance, safety, and efficiency or reduced emissions, noise, or energy consumption.
Engineers at universities and aerospace companies have been looking at flow control issues for years in an attempt to create improved aircraft designs. And a program offered by the National Science Foundation attempts to bring those two groups together.
The National Science Foundation selected FSU (the lead) and OSU to participate in a unique grant opportunity called the Industry/University Cooperative Research Centers Program. Through the program, FSU received a $15,000 grantto bring more than 20 industry and government leaders to Tallahassee to persuade them to join the center.
The project pulls together experts in thermal fluids, math and computational science, sensors, noise and vibration. In addition to Cattafesta and Samimy, 11 other professors from the two universities are participating in and supporting the new center.
They are asking each potential participant to give either $15,000 (for small businesses) or $50,000 per year to become a board member of the new center. Board members would then have a say in what type of research the professors and their students pursue.
The aerospace and aviation industry is a huge economic engine for the country as a whole and is also poised for significant growth. In 2012, the aviation industry contributed 5.4 percent of the nation's gross domestic product and 11.8 million jobs.
Cattafesta emphasized that not only would industry partners direct the research toward what they need, but they'd also be providing a training ground for future employees because they'd be learning the practical industry needs as well as the academic requirements associated with engineering.
"They're going to be trained very well in this program and be able to step out into the workforce fully prepared," he said.