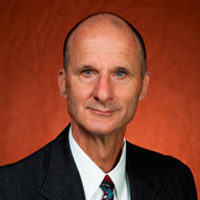 Four Florida State University researchers are getting some extra cash from the university to help transform their cutting edge research into viable products that can find success in the global marketplace.
Researchers Lukas Graber, Peggy Hsieh, Bruce Locke and Mei Zhang will receive a combined amount of $164,000 to continue their work on a variety of commercialized projects including an advanced electrical switch for power grids, plasma reactors used in organic farming, a test kit to ensure blood is not present in certain foods and supplements and an innovative nanocarbon foam material that could be used in a variety of products including sensors, filters and even joint replacements.
"FSU's mission as a research university is to produce new knowledge and make new discoveries that can make the world a better place,"said Vice President for Research Gary K. Ostrander. "As part of that mission, we try to support our researchers as they take their work to the next level, moving it out of the laboratory into the marketplace."
The GAP competition provides FSU researchers with funding to help prepare their work for commercialization and potentially find outside investors. Over the past nine years, it has doled out nearly $2.2 million to help researchers develop products such as new cancer treatments, food contamination test kids and next- generation wound dressings.
This year's winning projects are:
Food Testing Kit: Hsieh, a professor in the Department of Food, Nutrition and Exercise Science, is developing a test kit that can determine whether blood or blood products have made their way into food or dietary supplements.
Current tests do not recognize blood if the product has been cooked in any way.
"We have an immediate market with this product," Hsieh said, noting that a number of people do not eat meat products because of religious reasons.
Hsieh will receive $40,000 to finish the production of the testing kit.
New Electrical Switch: Graber, an assistant scholar scientist at the Center for Advanced Power Systems, is working on an electrical switch for next generation circuit breakers that could help create more efficient power grids in the future. The switches could also help prevent power interruptions in households and businesses that routinely occur as a result of storms and other significant events.
"We could not really finish the work without additional investment," Graber said.
The $50,000 GAP award will be used to build a prototype device.
Plasma Systems: Locke, associate vice president for Academic Affairs and professor of chemical and biochemical engineering, has been working with his graduate student Robert Wandell on developing a plasma system that can aid in organic farming.
"These organic crops are highly susceptible to disease, which makes them less profitable," Wandell said. "This could aid organic farming or sustainable farming."
Locke and Wandell will receive $50,000 to do more plant testing and explore partnerships with the agriculture industry.
Nanocarbon foam: Zhang, associate professor of industrial and manufacturing engineering, has developed a lightweight, elastic and conductive foam out of nanocarbons. But even though it is lightweight, it can hold 38 times its own weight.
"This is unique," Zhang said. "No one else is making something like this."
The foam has many potential applications, Zhang said. It could be used as an electrode for a battery or as a sensor. It could also be used as a conductive elastomer, a material used to conduct electricity to design a special shielding effect. The foam's unique properties could even push advancements in joint replacement devices.
Funded since 2005, the highly competitive GAP is administered by Florida State University's Office of Commercialization (OOC). All GAP submissions are reviewed and selected by a committee of local business leaders. Winners report back to the committee nine months after receipt of the award to provide an update of their activity. Staff members from the OOC and GAP committee provide ongoing support to GAP participants, including non-winners, through the pursuit of potential corporate partners, mentors and additional funding opportunities.
For more information about GAP, visit www.research.fsu.edu/research-offices/oc/gap/.